[ad_1]

There's still a lot of uncertainty ahead but, with the prospect of 2021 being a more 'normal' year and some unexpected positives emerging, optimism is starting to return to the national motorsport scene, says STEPHEN LICKORISH
It's good to have some positive news for a change. The encouraging initial results of the effectiveness of some of the vaccines in development around the world finally suggest a way out from the misery the coronavirus pandemic has inflicted. And there have been some positive developments in the national racing world recently too.
Confidence that there'll be a more 'normal' 2021 appears to be growing, and all of the clubs to have so far released their – admittedly very provisional – schedules for next year are back to what could be described as a traditional racing calendar.
Some clubs and individual series have taken the decision to begin their seasons a little later than normal, just to try to avoid getting caught up in any lingering restrictions from what is still set to be a tough winter in the grip of the virus. For example, the new Junior Saloon Car season is due to begin at the end of April, instead of the planned mid-March for this year. But some have not even done that, with the British Automobile Racing Club, British Racing & Sports Car Club and Classic Sports Car Club among those to still plan March meetings.
The overriding message is that it's better to plan for a full season over the usual timeframe and adapt if necessary, like this year, rather than be more cautious and complete the near impossible task of adding extra dates at short notice.
"What else can you do but plan for a normal year?" asks BRSCC chief operating officer Paul McErlean, who believes the club is "in a better place than we've been for a long time", despite the pandemic. "From the BRSCC's point of view, it's business as normal in terms of planning our calendars.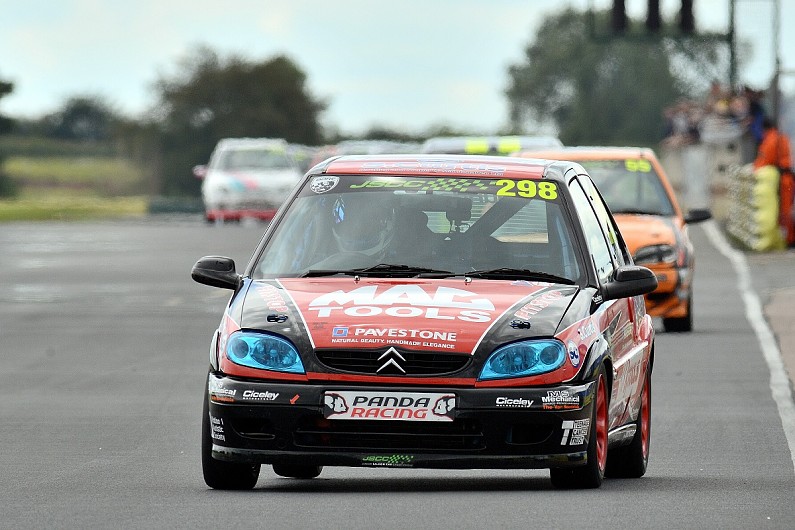 "If we don't plan and don't get the measure of the market right, it's too late. Our calendar is no smaller than what we were planning last year. We've got more stock into our portfolio and bigger grids. If there's a [downward] trend, we're not seeing it."
That's encouraging to hear, and the BRSCC is not alone in planning the same number of meetings as before COVID-19 struck. It's a similar story for the CSCC and Historic Sports Car Club.
But a note of caution must also be sounded here. There may have been some fantastic grids during the condensed 2020 season, but who knows what the financial position of the average club competitor will be by the start of the new campaign? It's far from certain how many will be able to return to contesting a full programme of events while, away from circuit racing, traditional stage rallying remains in the doldrums.
"We're getting interest from people who would've perhaps gone European karting but, because of the travel restrictions, it's out of the question" Ash Gallagher, Ginetta motorsport manager
Even though it was a reduced season, there have still been success stories. The Britcar Trophy and CSCC Slicks Series have both had strong inaugural seasons, the Ma7da Locost grid has grown and secured championship status for 2021, and the initial signs suggest the BRSCC's CityCar Cup could feature some very large entries in its first full season next year.
Organisers have also not been put off launching more new categories amid the uncertainty. Take the new Amon Cup from Motor Racing Legends and the new, cheaper MX-5 Clubman Championship – and other new divisions are set to be unveiled in the coming weeks too.
And, as nightmarish as the pandemic has been for everyone, it is set to bring some positives for British motorsport. Take the MRL calendar announcement. Its 2021 season will feature a far greater percentage of UK events than normal due to the lingering concerns of travel.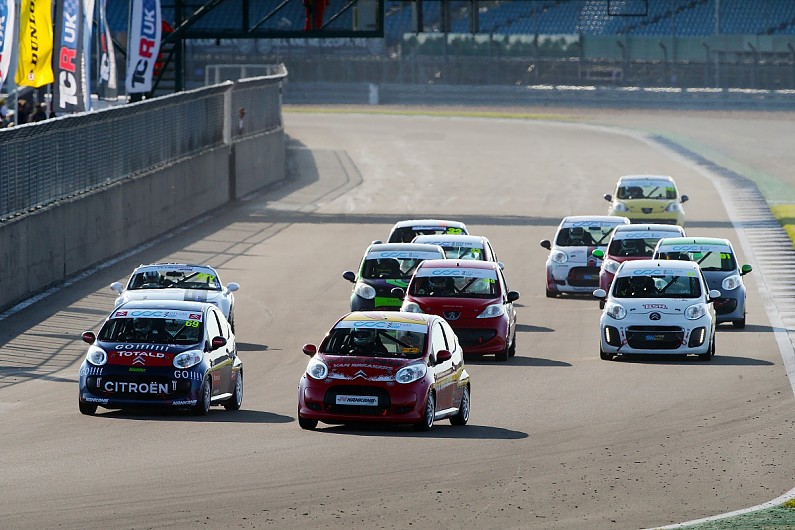 Even if successful vaccines are just around the corner, it will still be a long time before people move around the world with confidence. That means more competitors are set to spend their money racing in this country and provides more chances to see the stunning machinery in action on these shores. That issue of European travel is also set to bring benefits for UK junior categories, Ginetta Junior being one such series.
"We're getting interest from people who would've perhaps gone European karting but, because of the travel restrictions, it's out of the question," says Ginetta motorsport manager Ash Gallagher.
Given the high proportion of rookie drivers on this year's grid (75%), and the likelihood that a significant number of those will continue for a second campaign, it bodes well for a possible bumper entry next season. On the flipside of the travel situation is the possible scenario that the junior single-seater series may attract fewer drivers from overseas, who may instead decide that it's best to stay in their home countries.
As the scientists have constantly advised, caution is still needed. The prospective vaccines still need final approval and, even if they are soon officially deemed effective and safe, it will still take a while for them to have a significant impact.
A lot remains unclear, particularly surrounding how the early months of 2021 will play out. It has been a very difficult year for many organisers but, despite that, it seems there is more reason to be optimistic as we look towards the new season.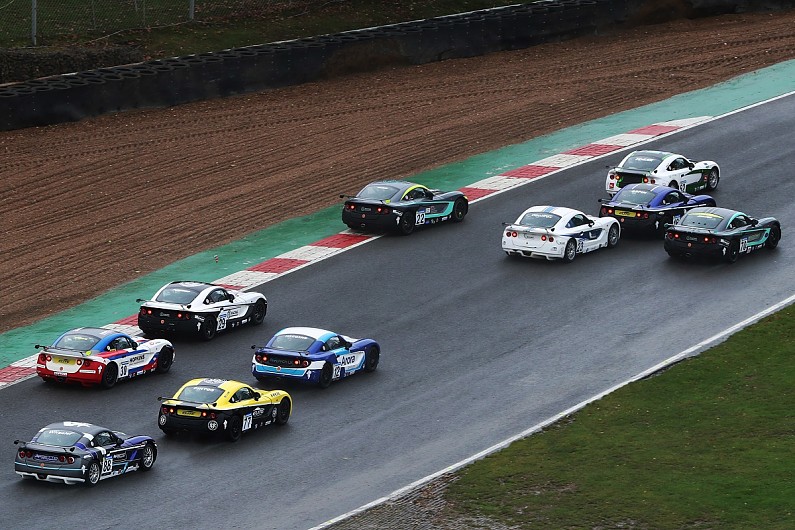 Autosport has produced a standalone special magazine to celebrate our 70th birthday. All current print subscribers will receive a copy for free. To order your copy of the 196-page Autosport 70th Anniversary issue, please go to: autosport.com/autosport70th
[ad_2]

Source link