[ad_1]

KTM's Brad Binder says the amount of grip on offer from Michelin's MotoGP tyres was "insane" after finishing his first race in the rain at the French Grand Prix 12th.
Rookie Binder, along with the likes of Alex Marquez, Iker Lecuona, Fabio Quartararo, Joan Mir, Francesco Bagnaia and Miguel Oliveira had very limited wet MotoGP experience prior to last weekend's French GP.
Starting from 17th, Binder spent most of the first 15 laps stuck down in 18th as he struggled to "figure out how much grip there really was" from the wet tyres.
One he'd found the limit in the closing stages, "everyone had disappeared" and Binder could do no more than 12th.
"It was my first wet race I've had on the GP bike," he said on Sunday.
"At the beginning I rode like it was wet, but the amount of grip that was available was insane compared to what I'm used to especially comparing to how things are on the Moto2 Dunlops.
"It took me a long time to really figure out how much grip there really was on offer and I started to do better after about 15 laps.
"But by that time everyone had disappeared by a long way.
"A bit disappointed, but at least I finished and now for next time if there's a wet race at least I know what to expect.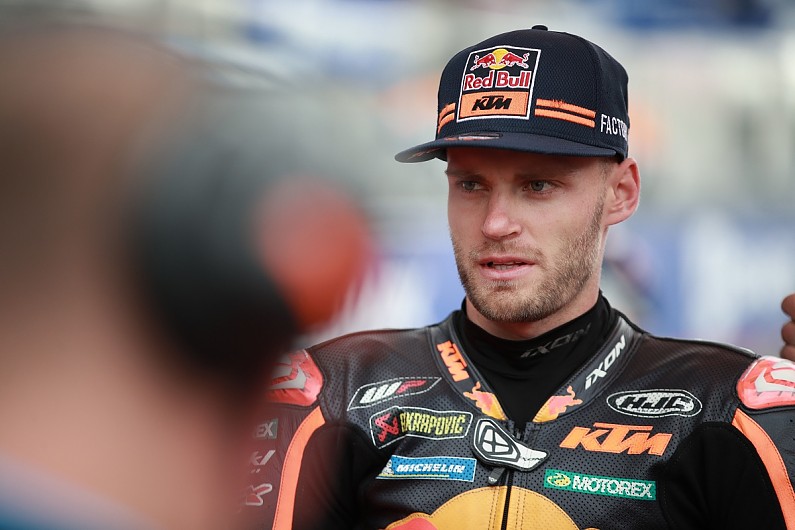 "So, I think it was a good learning experience in the end.
"I didn't expect it to be so grippy. The amount of grip is insane and you can open the throttle like crazy and you barely spin or anything.
"It's just something I never really expected.
"Going forward now at least now I know that's how the tyres are and they give you so much feedback.
"The limit was so much further than I expected."
Fellow KTM rider Lecuona endured similar difficulty in adapting to Michelin's wet tyre down in 15th and feels missed a "big opportunity" to get close to the podium with his sixth-placed Tech3 team-mate Oliveira.
"I know I like a lot the wet conditions, I had my first podium [in Moto2] in full wet conditions," the Tech3 rider said.
"But I struggled a lot, I don't feel good with the bike.
"I know it's more for the Michelin tyre, I need to adapt. I didn't arrive at the limit of the tyres.
"So, many times I didn't have the feedback from the front, so it's difficult for me to have angle and have good corner speed.
"The braking is good, the acceleration is good, but I lose all the time with corner speed.
"I'm not happy. I know it was a big opportunity for me to be in the top 10 again and also close to the podium, but it wasn't possible.
"I need more time to adapt to use the tyre."
[ad_2]

Source link