[ad_1]

Red Bull Formula 1 driver Max Verstappen says "it doesn't really matter" if he finishes second in the championship, despite only trailing Valtteri Bottas by 27 points.
Verstappen made it clear that, with the 2020 World Championship now decided in favour of Lewis Hamilton, the positions behind the Englishman don't matter to him.
He closed the gap to Bottas slightly in Turkey having finished a frustrated sixth on a day when the Finn was out of the points.
PLUS: The headache Verstappen is giving Red Bull
"We'll see," Verstappen said, when asked about his prospect of catching the Mercedes driver. "It doesn't really matter, a second or third.
"I just want to have a good result. If it means that at the end you are third in the championship, but you had a few positive races to finish the season, I'm happy with that."
Verstappen admitted that his team knew at the start of the year that it wouldn't be a championship contender in 2020, despite a strong finish to the previous season.
"First race I think was quite clear that we were too far off,"he said.
"And why? I mean, that I don't know, because otherwise we would have changed already, if we knew why.
"I think everyone is working very hard, there is no question about that.
"But a lot of teams are working very hard, of course, and we still have some catching up to do, but it's difficult to pinpoint why."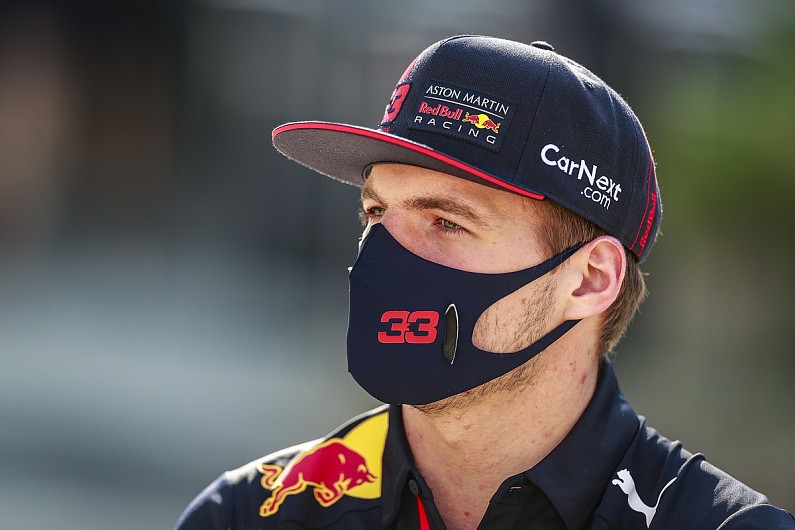 Regarding what the car needed he joked: "We basically need more grip and more power. That's it, right? You never have enough grip, and never have enough power."
Verstappen acknowledged that updates introduced at the last race in Turkey appeared to work, although it was hard to judge them in the difficult conditions, and at an unknown track.
He believes that the benefits will be more apparent in Bahrain this weekend.
The upgrades included tweaks to the nose and moving the position of the wastegate exhausts at the rear.
"I mean, it's always difficult to say, because of the conditions, but I tested a few new parts, and they were definitely positive," he said.
"So I'm just looking forward to come here to Bahrain, where of course we have a bit more information already with these cars and the last few years, so I just want to see how it works here. But I'm confident that it can be good."
Autosport has produced a standalone special magazine to celebrate our 70th birthday. All current print subscribers will receive a copy for free. To order your copy of the 196-page Autosport 70th Anniversary issue, please go to: autosport.com/autosport70th
[ad_2]

Source link