https://speed.clothing/wp-content/uploads/2020/12/GPBox-Rectangle-Pictures-2.jpg

In association with
Teams from historic racing have hailed Sunday's Historic TT meeting at Silverstone a success after Julian Thomas and Calum Lockie won the headline three-hour race in their Daytona Cobra Coupe.
The extra date on the Grand Prix circuit was organised by Motor Racing Legends after a COVID-disrupted season, following the loss of the Donington Historic Festival and Silverstone Classic, as well as major late season events at Spa and Portimao in Portugal.
Duncan Wiltshire's team put the entire race meeting together in less than six weeks and took a significant financial gamble that it would attract sufficient entries to be viable.
Drivers responded with enthusiasm and filled the 60-car grid for the feature three-hour race, while the 1950s sports and Historic Touring Car races both drew 30-car fields.
"It's amazing," said leading historic racer and team owner Gary Pearson. "It's great for everyone in historic racing, including the teams, and for everyone who missed out the Spa Classic Six Hours."
Nigel Greensall, who shared the winning Lister Costin with Chris Milner, added: "It is remarkable what they've done to organise this event. It's given people the opportunity to go racing and the whole industry benefits. It is just brilliant!"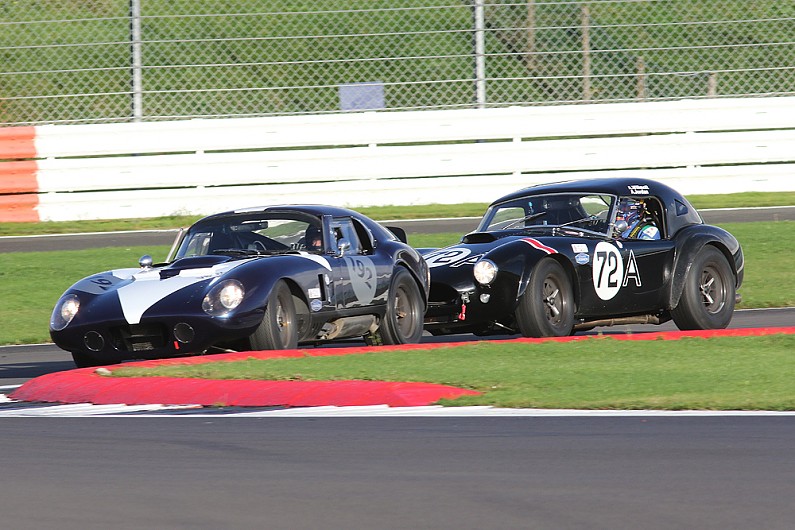 Wiltshire admitted to some sleepless nights once he had committed to the date as COVID restrictions tightened. "I can't believe how everyone has responded to the challenge of coming to Silverstone in late October. The team at Silverstone has been absolutely fantastic. It all came together in about five weeks and the response from the teams has been overwhelming.
"The other word I would use is relieved. It was a big gamble but I just thought that we had to do something as everyone has had a terrible year. If we'd not run this event, the year would have just fizzled out and it is a long wait in the hope that next season is going to be straightforward. Losing Spa was the catalyst for this."
Looking to the future, Wiltshire admitted that the event could be run again in possibly a different format and at a different date. "This is a one-off: five weeks ago, this event didn't exist. But the response from everybody has been so positive and people are saying let's do this again. So, I'm sure we'll do something."