[ad_1]

Long-time British Touring Car Championship team boss Bert Taylor has said he is aiming to stay in the series after parting ways with the BTC Racing squad he founded.
Taylor's fellow ex-hot rod racer, concrete and aggregates magnate Steve Dudman, took a 50% stake in the team prior to the 2019 season, and has now assumed overall charge.
The first year of the partnership between Taylor and Dudman yielded BTC's best results yet, with Josh Cook taking one of the squad's Team Dynamics-built Honda Civic Type Rs to fourth in the championship.
But a dreadful streak of luck early in the 2020 season prevented Cook from finishing higher than ninth in the standings, with Tom Chilton 10th and Michael Crees winning the Jack Sears Trophy.
"I've got a couple of offers on the table that I'm looking at at the minute, and over the next four or five weeks I'll decide," Taylor told Autosport.
"I want to continue in the BTCC, but at what level I'm not sure."
Taylor, who added that he could take a one-year sabbatical to spend more time with his family, said that the current financial pressures had played a large part in his decision.
"There were lots of reasons behind it, but the whole thing was just so expensive to do," he said.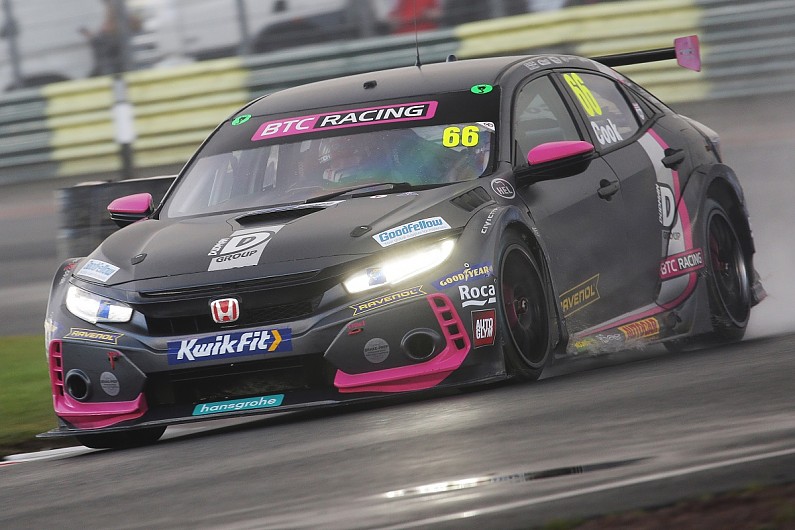 "I just couldn't see, with the way the world is today, that there will be the driver market with the sort of money needed to do it properly.
"I thought it was best to go out with the results we've had, and I really hope they continue to be successful in the way we have been – I have no animosity towards them.
"I'd like to thank all the supporters – social media has gone mad today [since BTC's announcement], and I've had 2500 messages from people all over the world! That just shows what a popular series the BTCC is."
BTC's statement about Taylor's departure said that "the evolution of the team's structure will also result in other managerial changes which will be confirmed in due course".
The Brackley-based team plans to continue fielding three of the FK8 Civics next season.
"There are some exciting changes under way at BTC Racing ahead of the 2021 season, starting with an investment in a new managerial structure of team management and technical engineering design, as we look forward to what we fully intend to be our most successful and competitive season yet in the BTCC," said Dudman.
"Adopting the sole team principal role, I will be much more 'hands-on' with the day-to-day operations.
"These are very exciting times for all at BTC Racing, our ambition has never been greater and we are determined to challenge for regular podiums, race wins and championship titles.
"I would like to take this opportunity to thank Bert Taylor for his work with the team over the last two seasons, and I wish him well in his future endeavours."
The Autosport 70 special, celebrating the best of motorsport, is no longer available to buy online, but is available to new magazine subscribers. To subscribe, please go to: autosportmedia.com
[ad_2]

Source link