[ad_1]

Le Mans 24 Hours winner Nick Tandy has left Porsche to join the factory Chevrolet Corvette squad for next year's IMSA SportsCar Championship in North America.
The Brit, who won Le Mans outright with Porsche's 919 Hybrid in 2015, has parted company with the German manufacturer after eight seasons on its factory roster to switch to Corvette Racing.
The move follows Porsche's decision to put its programme in the GT Le Mans class of the IMSA series, of which Tandy has been a part since 2014, on hold for next season.
Tandy will replace fellow Brit Oliver Gavin, who stood down from the full-time IMSA line-up in October, alongside Tommy Milner in one of the two mid-engined Chevy Corvette C8.Rs.
They will be joined for the IMSA enduros at Daytona, Sebring and Road Atlanta by new Mahindra Formula E driver Alexander Sims, who raced in the IMSA series with BMW in 2018 and 2019. He takes the place of Marcel Fassler in the Corvette Racing line-up for the enduros.
Tandy, who contested seven full IMSA seasons with Porsche, described Corvette Racing as "the team that everyone looks up to".
"Many operations aspire to get to the level that Corvette Racing operates at," he said.
"The fact that the opportunity arose where I could join the team and stay racing within IMSA is a dream opportunity.
"It's an appealing aspect: I hope I can add something to the party and continue the successful legacy that Corvette Racing has."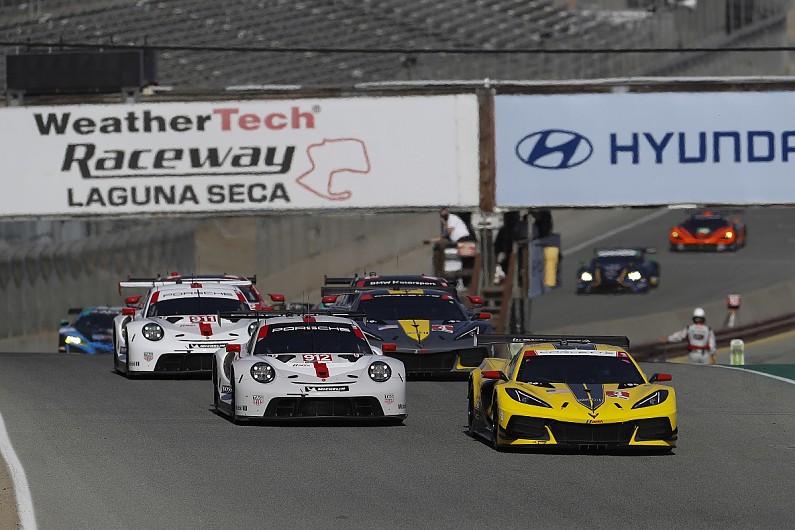 Sims told Autosport: "I'm excited and looking forward to joining the programme. It's a very impressive team and to be a part of it is awesome."
He stressed that his Mahindra deal will be his priority in 2021 should any clashes arise between the IMSA enduros and an FE calendar that has yet to be set in stone.
"The slight difficulty this season is the FE calendar was announced and then it's been rescinded," he explained.
"Although initially we were comfortable with things, it does add some complexity to not actually know what the full FE season will be in terms of dates."
The line-up in the second Corvette car of 2020 IMSA GTLM champions Antonio Garcia and Jordan Taylor, with Nicky Catsburg joining them for the enduros, remains unchanged.
The announcement concerns only the IMSA series and included no reference to the Le Mans 24 Hours.
Corvette Racing broke a continuous run of participations in the French endurance classic stretching back to 2000 this year as a result of the complications of the COVID-19 crisis.
Chevrolet is known to be working towards a return in 2021, the year that the C8 road car is launched in Europe.
Autosport has produced a standalone special magazine to celebrate our 70th birthday. All current print subscribers will receive a copy for free. To order your copy of the 196-page Autosport 70th Anniversary issue, please go to: autosport.com/autosport70th
[ad_2]

Source link