https://speed.clothing/wp-content/uploads/2020/12/GPBox-Rectangle-Pictures-2.jpg

Long-time Porsche ace Nick Tandy says he has been pleasantly surprised by the Corvette C8.R's handling traits following his transition to the Corvette Racing squad.
Tandy raced and won in Porsches from 2010 through 2020, and although he competed in the 919 Prototype full-time in the WEC in 2017, and won Le Mans outright in 2015 – most of his time was spent in 911s in the GT classes.
Driving the CORE autosport-run Porsche 911 RSRs in the IMSA SportsCar Championship, Tandy racked up 13 wins over seven years, including a 24 Hours at Daytona victory, three Sebring 12 Hours and three Petit Le Mans – one of which was an overall victory.
Tandy replaces Oliver Gavin as full-time partner to Tommy Milner for the mid-engined Corvette C8.R's second season of competition.
The team's other entry, driven by Antonio Garcia and Jordan Taylor, dominated the GT Le Mans championship in 2020 with five wins, while Milner/Gavin made it six victories for the C8.R in 11 races.
Following a test at Sebring last month, Tandy says the car compares favourably to the Porsche 911 RSR-19 he raced last season.
"The thing that pleased me most is how natural the C8.R felt straightaway," he said.
"There are, of course, many nuances and bits and pieces on how to extract time and consistency out of the car and the tires on which Corvette Racing compete. It felt pretty comfortable and familiar after a day's running. This was a big positive for me.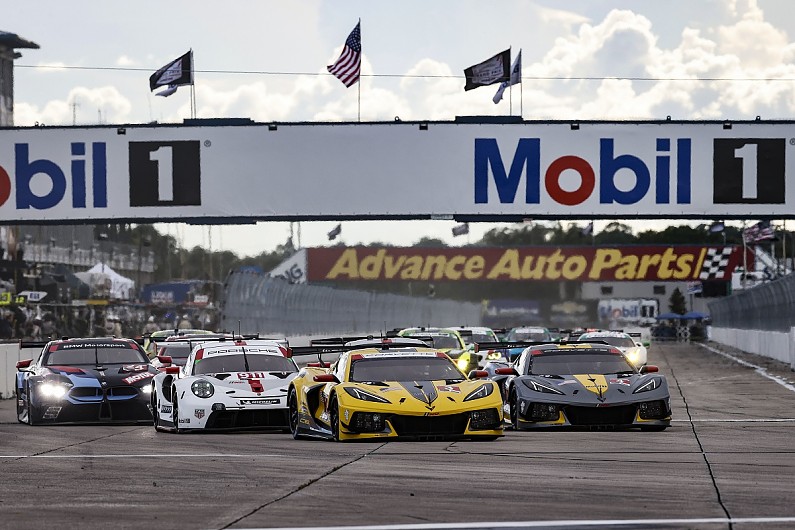 Tandy explained that the longer-wheelbase Corvette requires a marginally different approach to the Porsche, and added that he expects the car to perform well at a different range of events compared to his previous car.
However, he added that he expects the car to be consistent across the IMSA season, and will have to learn to find the limits of the Corvette's range.
"There are slight differences [required in driving style]. The thing with the 911s we had was the short wheelbase.
"As the cars got wider and wider, and with the team exploiting the aero, having a wide car with a short wheelbase does make a car edgy.
"This was one of the most pleasing aspects of getting into the C8.R. It has a slightly longer wheelbase so it's slightly more stable in lot of places. This is just the basic architecture of the car.
"There are places where a short wheelbase helps – at Long Beach, for example. But it does make it edgy to drive sometimes.
"The Corvette was a breath of fresh air in some areas.
"The consistency of how you can push the car is something I'm looking forward to exploit and not constantly being on the limit and going over it.
"It's an endurance racing machine, and it's designed for a reason: to be consistent and enable us guys as drivers to go out and push as hard as we can and try to limit mistakes."