[ad_1]

Lance Stroll says that a refresher test at Imola in a GP2 car last month was a "useful experience" prior to Formula 1's return to the venue this weekend.
The Racing Point driver is one of only two drivers who took the opportunity to visit the Italian circuit after the Emilia Romagna GP was announced – despite the obvious challenge presented by the first F1 race at the track since 2006 being run to a two-day format with only a single Saturday morning practice session.
Mercedes driver Valtteri Bottas sampled Imola shortly before Stroll, although only at the wheel of a Mercedes road car.
AlphaTauri drivers Pierre Gasly and Daniil Kvyat also both ran at the venue before the start of the season in the team's 2020 and 2018 F1 cars prior to the race being confirmed.
Stroll's test took place after the Tuscan GP at Mugello, at the wheel of an ex-Prema GP2/F2 chassis that was previously raced by Charles Leclerc.
He used a similar strategy in 2016 when he prepared for his F1 graduation with Williams by testing at a majority of grand prix venues in a two-year-old car which is not covered by F1 testing limitations.
When asked by Autosport about the Imola test, Stroll said: "It was fun, it's a cool car, a lot of fun to drive.
"It's a great track, so it was a useful experience, so I would say yes, it never hurts to do laps on a track to refresh your memory. We will find out tomorrow."
The Canadia is not unfamiliar with the circuit, having clinched the FIA F3 Championship at the track while driving for Prema in 2016, winning two of the three races.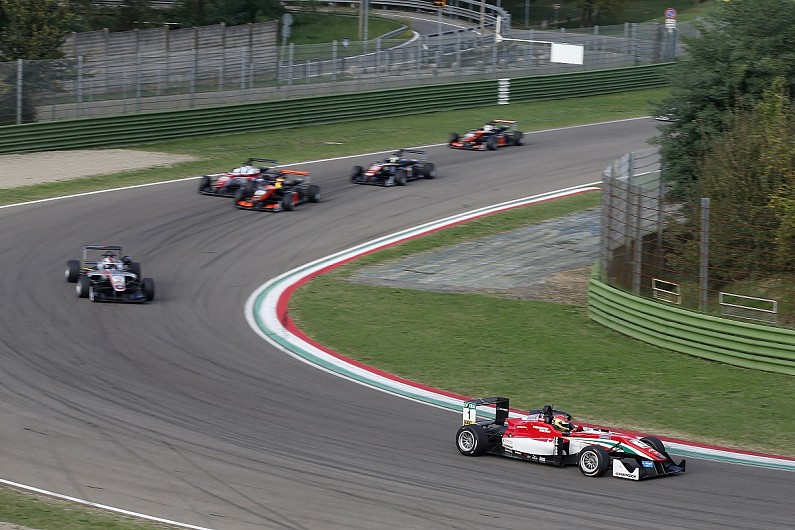 He said he has "good memories" of the track from that "special day", and praised its "intense" layout.
"It's a great track, it's fast, it's very technical," he said.
"It's an intense lap with a lot of kerb riding.
"It's got that traditional kind of old school characteristic to it, where there's not a lot of run-off, there's not a lot of room for error.
"I think all of us drivers like tracks like that where you know you pay the price for mistakes, and here is one of those places, so I'm very excited to get out there tomorrow.
"It's going to be pretty awesome here in F1."
[ad_2]

Source link