[ad_1]

Who is a true champion?
The journey towards becoming a true champion is a rocky one. For many, a champion is someone who simply wins more than the others but things are much deeper than that. Unlike popular perception, winning is not the be-all-end all; it is merely an aspect of being a champion. There are many victors, but only few who can bounce back from the face of adversity and replicate their success. These rather special people are the true champions. 
The Champion's Crossroads
There comes a time in the career of every champion where they face a crossroad. On one side, is the easy way out, with the exit door wide open. Many victors have chosen to go this way for their own personal reasons. Just take a look at the likes of Nico Rosberg, Casey Stoner or perhaps even Carlos Tevez or Andrew Flintoff. These are all extremely talented gentlemen who showed flashes of brilliance and ended up being victors. But champions are all about longevity. Longevity requires a great deal of perseverance and resilience and that is what a true champion must have.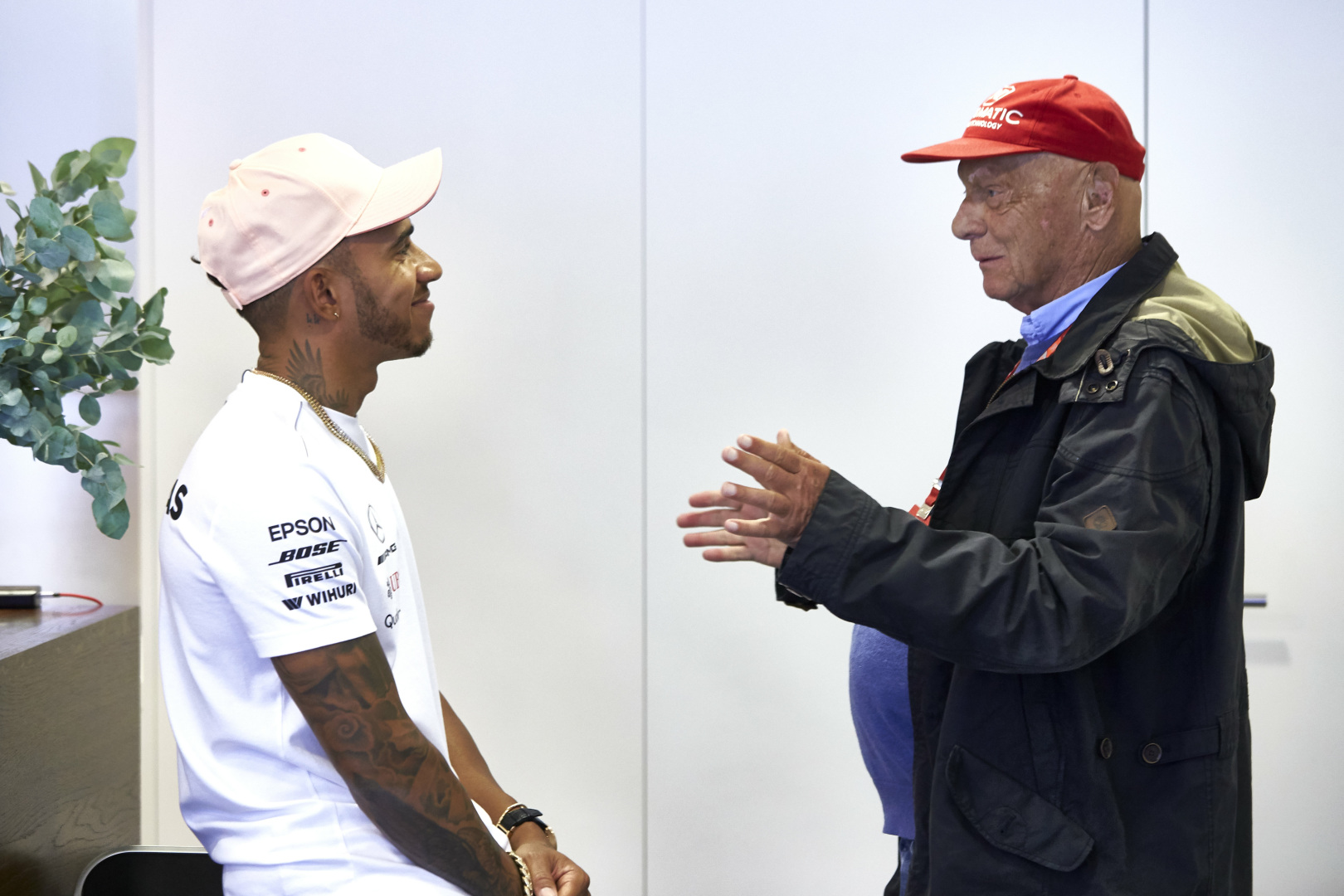 On the other side though, is the well-documented herculean task of pulling through and winning once again. It takes some outrageous amount of self-determination and mental strength to go down that road. That said, we have seen time and again that it isn't impossible.
The story of Serena Williams returning from pregnancy to play tennis at the highest level was fascinating. Petra Kvitova returning from a terrible hand injury after a knife attack was an inspiring moment. Niki Lauda winning two world championships after his life threatening crash left the world stunned and Michael Schumacher winning 5 consecutive world titles after bitterly missing out on 5 in a row left us all amazed. 
Where Sebastian Vettel stands
At this very moment in time, one certain Sebastian Vettel stands at the very center of this champion's crossroads. Many have perished here but those who have pulled through have left behind quite an imprint on the world of sport. For some, this decisive moment arrives early in their career while for the others, like Sebastian Vettel, it arrives a bit later. 2020 will be Vettel's 13th full season in F1 and crucially his last with Scuderia Ferrari. 

With the 4-time Formula One world champion refusing to go to a midfield team in McLaren, a move to Renault seems unlikely too. Now, there are three options for Sebastian Vettel as he stands at this champion's crossroads. He could silently take the exit route and call time on a rewarding career. That's the easy way out. Then, he could take a sabbatical and come back stronger and better. Prost did that 30 years ago and returned to win a world title; Schumacher's leg injury forced him to do so and he returned to be the best racing driver the world has ever seen.

The third, and for all Formula One fans, the most spectacular option would be to engineer an unlikely move to the dominating Mercedes team and restructure his ailing career. Having two number one drivers at Mercedes in Lewis Hamilton and Sebastian Vettel may be an undesirable option considering the team's philosophy. However, this could be that one move that gives Vettel the vote of confidence he so desperately needs.
Vettel's interest in maintaining a legacy, or rather a lack of it
Sebastian Vettel has long been quoted speaking about his disinterest of leaving behind a huge legacy. Ideally then, he should be greatly aligned towards the exit. We mustn't forget though that at the end of the day, Vettel is a well-trained professional athlete, a serial winner, a victor who once left all of his competition behind for years.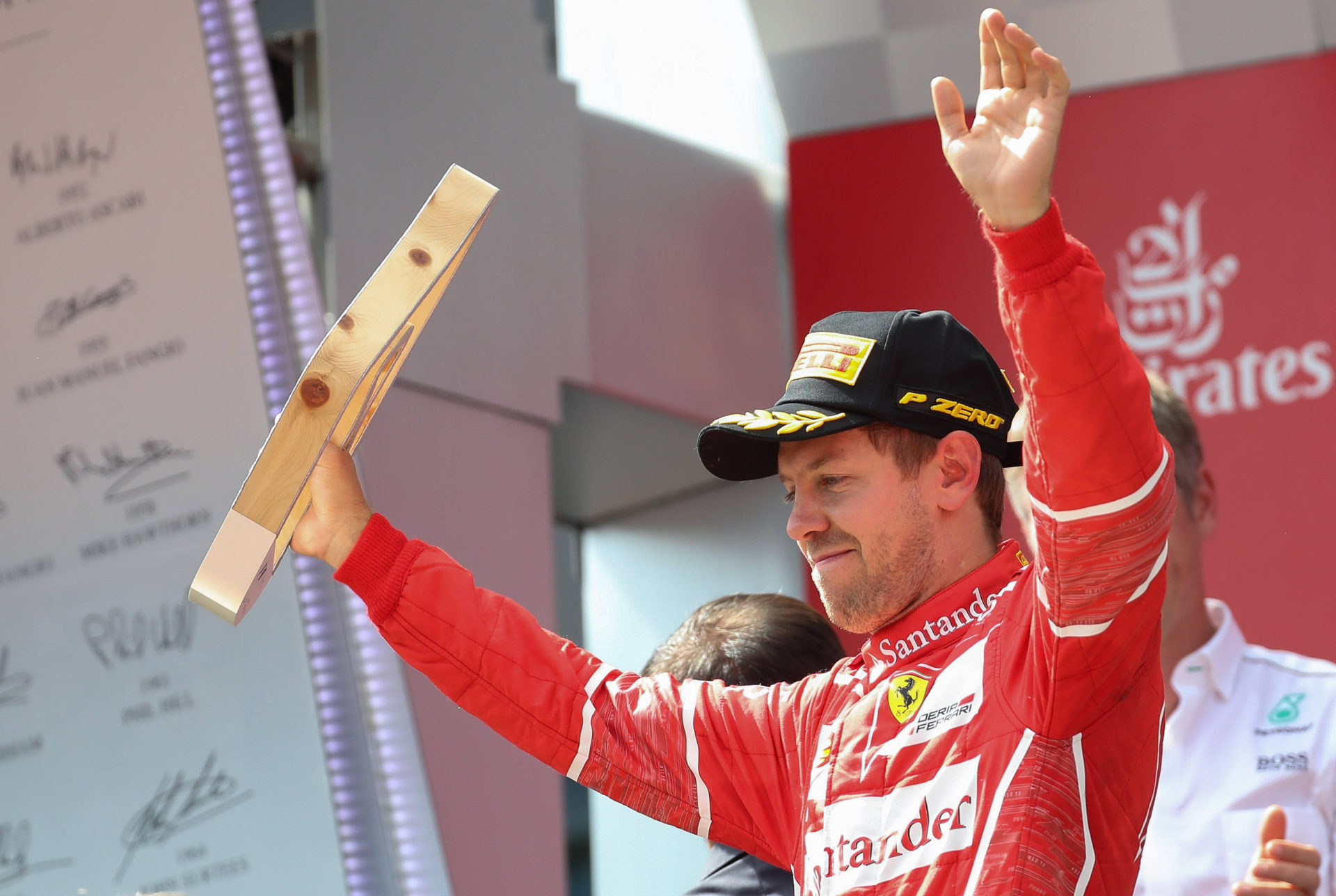 It may seem like it doesn't matter to him but deep down, a true champion never loses their hunger to win again.
The Road Ahead for Sebastian Vettel

A true champion is one who can fall from grace and yet, climb their way back to the summit. Now, the champion's crossroads is staring right at Sebastian Vettel. It will be a long journey back to the top with no shortage of obstacles, but if he has that resolve and the champion's hunger, it is certainly possible.
The decision now lies in Vettel's own hands. Option A could leave him being remembered as a victor and one of the most potent racing drivers in history. Option B though can quite possibly cement his status as an all time great. Which road does Sebastian Vettel choose to go down? As the cliche goes, only time will tell…
Media Credits: Mercedes AMG F1 Team, Red Bull
[ad_2]

Source link