https://speed.clothing/wp-content/uploads/2020/12/GPBox-Rectangle-Pictures-2.jpg

Formula 1 race winner Robert Kubica will make his first start aboard a prototype in this month's Daytona 24 Hours with the High Class LMP2 squad.
The Alfa Romeo F1 reserve driver, winner of the 2008 Canadian Grand Prix with BMW Sauber, will drive an ORECA-Gibson 07 for the Danish squad in the IMSA SportsCar Championship opener on 30/31 January.
He will share the car with fellow DTM refugee Ferdinand Habsburg and team regulars Anders Fjordbach and Dennis Andersen.
"This is a new challenge and experience for me, as I have been focusing mainly on sprint races in the past," said Kubica, whose 2020 DTM campaign with privateer BMW squad ART yielded a single podium finish at Zolder.
"Endurance racing requires a different approach: you are sharing the car with your team-mates, with whom I am happy to enter this challenge, and I also look forward to reaching the finish line of this demanding race with them.
"The car is also new, as it is the first time I will race an ORECA LMP2 car, but I hope for a smooth transition, even when sharing the driving time, so we can focus on our work and preparation for the race."
Kubica's previous prototype experience includes testing a ByKolles ENSO CLM-Nissan P1/01 LMP1 in Bahrain in 2016 (below) as he geared to make a full-time return to the circuits for the first time since being seriously injured in a rallying crash in 2011.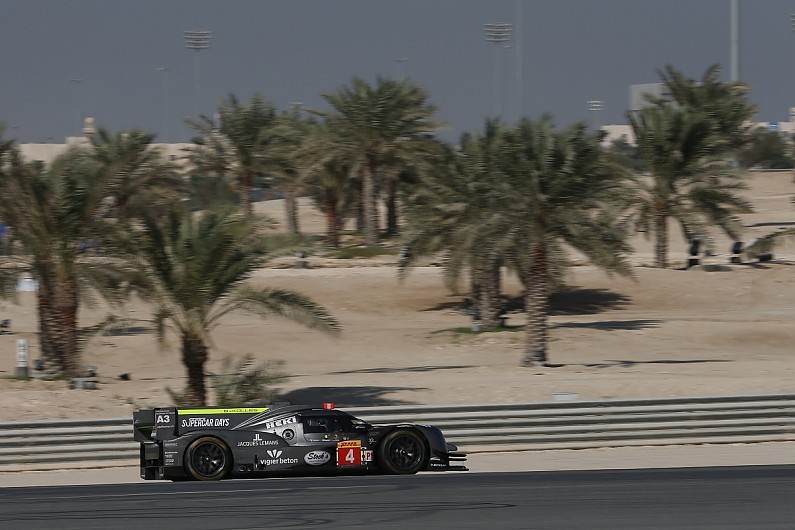 He was scheduled to contest the 2017 WEC with ByKolles, but withdrew from the programme after technical problems precluded him getting in the car at the official pre-season prologue test at Monza.
Kubica also tried a Dallara-Gibson P217 run by the SMP Racing team at Monza during 2017 and has made a handful of starts in GT events, including the Dubai 24 Hours that year.
Habsburg's deal to race for High Class at Daytona follows the announcement that the Austrian will contest the two-weekend Asian Le Mans Series in Abu Dhabi in February with the Algarve Pro-run G-Drive entrant.
The 23-year-old is returning to the LMP2 category for the first time since Daytona 2018 when he finished fifth overall driving an ORECA fielded under the Jackie Chan DCR Jota banner.
"Daytona 24 Hours is a highlight of my career so far," said Habsburg.
"It was my first 24-hour race and I was totally mesmerised by it – it was like nothing I'd ever experienced before.
"I can't wait to go back – I'll definitely approach it with more experience and with the maturity that I've developed over the last couple of years racing in DTM and at Spa 24 Hours."
Fjordbach and Andersen have already been announced for High Class's continued WEC campaign in 2021 together with ex-F1 driver and Corvette Racing stalwart Jan Magnussen.