https://speed.clothing/wp-content/uploads/2020/12/GPBox-Rectangle-Pictures-2.jpg

Renault Sport Racing has decided there will be no Clio Cup in the UK next year – the latest development in a two-year on/off saga for the category.
The popular championship established itself as the unofficial feeder series to the British Touring Car Championship and launched the tin-top careers of many BTCC frontrunners, including double series champion Ash Sutton.
But, back in December 2018, Renault UK announced it would withdraw its support from the Clio Cup after the 2019 season, which appeared to be the end of the road for the series.
However, Renault Sport Racing then revealed that it would step in and back a UK championship for 2020, which would feature the new, fifth-generation Clio and would race on the British GT support bill rather than alongside the BTCC.
The coronavirus pandemic scuppered those plans, leading to the start of the season being delayed and then being cancelled altogether.
RSR has now decided not to relaunch a series in the UK next year, its sporting manager Tarik Ait Said telling Autosport that COVID-19 "makes things difficult".
"The UK is not part of our 2021 plan," he explained, adding RSR is "always reviewing" its strategy.
"It's very frustrating – we've been doing Clio Cup in the UK for so many years so it's very frustrating we couldn't launch it this year.
"There were too many uncertainties with all the clients and customers, we decided it was better for them not to invest in new cars at the start of a season that would be very problematic."
Despite not running a UK series, RSR is continuing to operate championships in France, Spain, Italy and Central Europe as well as a new European contest, where drivers' scores from any 10 of the national series weekends count to the title.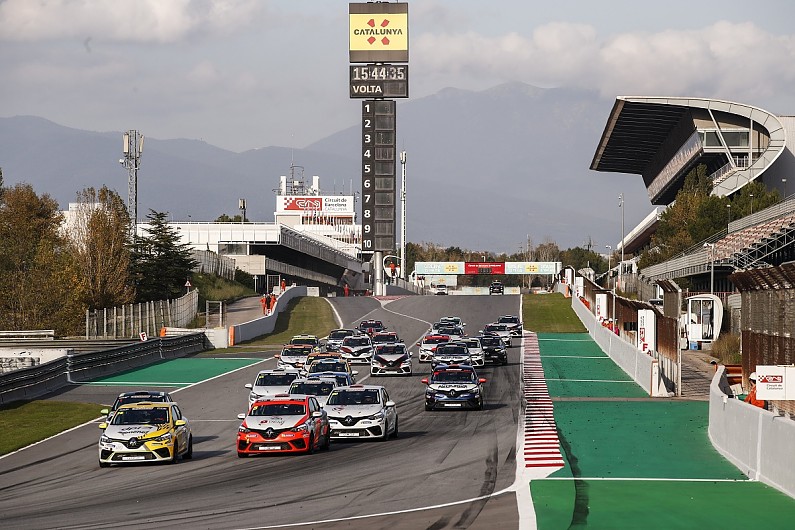 "We thought about putting one race meeting in the UK, but it wouldn't have been good," Ait Said continued.
"People in the UK wouldn't buy a car to do one race meeting [and the rest in Europe]."
Ait Said refused to rule out a future series in the UK, particularly as Renault has altered its strategy to give the Alpine brand prominence in its racing activities – including the rebranding of its Formula 1 team for 2021.
"I believe we're going to return to the UK in the future," he said. "It's not a market that can be ignored."
Richard Colburn, boss of long-time Clio Cup squad Westbourne Motorsport, says the decision was to be expected as the pandemic continues to have a major impact on manufacturers.
"It's a great shame," he said. "With the uncertainty, trying to start something new would be a difficult thing to do.
"It's difficult for teams to invest in the cars, and for organisers to invest in the events.
"We've got to wait for a period of normality and see [if it can return]."