https://speed.clothing/wp-content/uploads/2020/12/GPBox-Rectangle-Pictures-2.jpg

The second Rally Revival event has been postponed until October following the announcement of the latest COVID-19 lockdown in the UK.
The touring and demonstration event was due to run on 26-27 February from a base in Wrexham, with a field of 90 period rally cars and a set of venues including Oulton Park and Weston Park.
However, event promotor Bryn Pierce has been forced to switch to his back-up date of 16-17 October following the confirmation of a lockdown through January and into February by the UK government yesterday.
"In light of the new six-week lockdown for England we feel the best course of action for the good of the sport, and in fairness to all of the participants who are joining us, is to postpone the event to our back up date," said Pierce.
"That date is based around the government advice that under 50s will only see vaccines around late summer time, so the October date gives us all a huge opportunity to make something really special.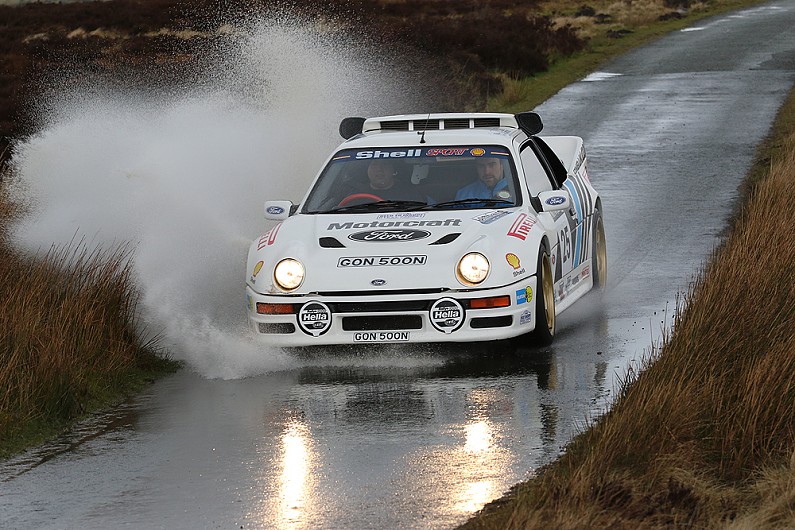 "It's my firm belief that we won't see any multi-venue rallying with spectators until late summer time, and I know we can put on something in October that everyone will remember for the right reasons.
"But perhaps more importantly, we don't want to run something that could cause public relations issue for the long term good of our sport."
Pierce alluded to the option of timed competition in October for some participants as well as at least one extra venue.
"The thing that really brings the atmosphere is the fans, both on the side of the public roads and at the test venues," he added. "This is something we class as key to what Revival is about."
Last year's event was held in Chester to honour the memory of Colin McRae 25 years after the Scot won the Network Q RAC Rally to clinch the World Rally Championship title in 1995 for Subaru.
Rally Revival marked that memorable event by re-creating the setting for a ceremonial start, with McRae's father, Jimmy, and co-driver Nicky Grist both taking part in the event.