https://speed.clothing/wp-content/uploads/2020/12/GPBox-Rectangle-Pictures-2.jpg

Rally Northern Ireland promoter Bobby Willis says securing the British round of the World Rally Championship in 2022 would be his "biggest achievement" if he can pull it off.
Willis remains "committed" to bringing the series to the Northern Ireland for the first time since 2009, having put his own money behind a business case to secure the £2million of public funding required to welcome the WRC to Belfast.
But the plans took a blow due to economic challenges created by the COVID-19 pandemic and last week the British round of the 2021 WRC campaign was replaced by Rally Ypres.
Motorsport UK's CEO Hugh Chambers commented that it is aiming to bring back the event at the "earliest opportunity".
PLUS: Why Britain's continued WRC absence is a wake-up call
The idea to switch Rally GB from its current base in Wales has drawn support from the political arena, with several WRC drivers voicing their support for the move.
Willis hopes a decision on Rally Northern Ireland can be reached as soon as possible.
"I am working on [the new bid] from now," the Belfast businessman told Autosport.
"We just have to keep pushing and trying to get an answer. Let's hope it is positive and everyone can pull together.
"Everyone involved is trying to make this happen – no stone will be left unturned – so the earlier we can get a decision on this the better.
"What we are working at is a bit like a jigsaw and it isn't easy, it really isn't. There are a lot of parts that need to go into it to make it work but I will continue to try.
"The WRC Promoter sees the value in coming to Northern Ireland, they are definitely enthusiastic and want to come here. If they were not then they would not be talking to us.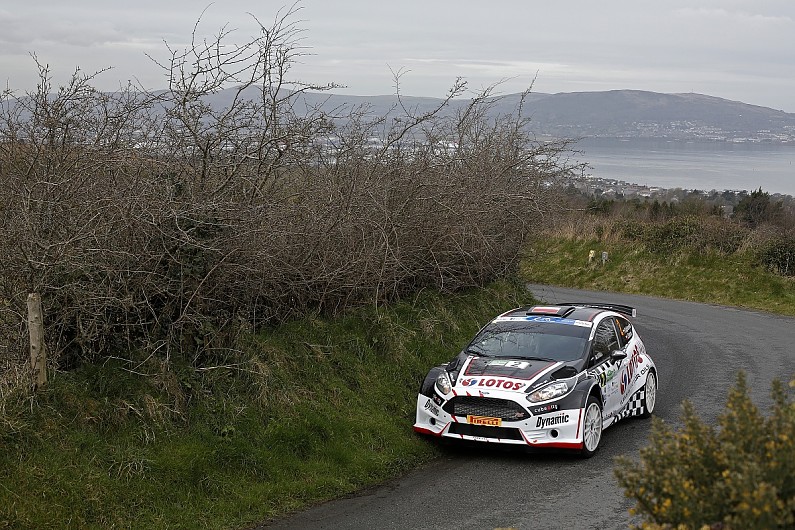 "I genuinely believe in this and believe it can happen. The easiest thing in the world when you experience a setback is to pack up and walk away but I do believe in this so much.
"If gave up then I would see that as letting the side down in a major way, that's the bottom line."
Talk of Northern Ireland being a suitable base for a WRC round first surfaced in 2015 when the Circuit of Ireland appeared on the European Rally Championship calendar.
Two years later Willis, along with North Antrim MP Ian Paisley and a delegation from Tourism NI, travelled to Rally Spain to pitch their idea to the WRC bosses.
Despite the number of rallies seeking a place dwarfing the available slots on the WRC calendar, Willis remains confident he can secure a Rally GB slot for 2022 as the WRC starts its new era of hybrid-powered cars.
With COVID-19 vaccine programmes set to be rolled out in the coming weeks, the rally was presented as a means to provide a boost for the province's economy.
"I'm going to be doing my level best to make sure the UK will be covered by a rally in Northern Ireland in 2022," he said.
"For nearly 50 years I have been involved in motorsport, and have ticked all the boxes, but bringing the WRC over to Northern Ireland would be one of my biggest achievements.
"It is what I dream of and it is something I want, as do lots of people on this island. More to the point, they think that we need it here."