[ad_1]

Kimi Raikkonen says he does not really care about becoming Formula 1's most experienced driver this weekend, as he makes clear that more important is he still enjoys racing.
The Finn will break Rubens Barrichello's all-time record of 322 race starts at this weekend's Eifel Grand Prix, and looks set to extend his tally some way amid growing speculation he will remain with Alfa Romeo for 2021.
Speaking exclusively to Autosport ahead of his record-breaking outing, Raikkonen says such achievements were something for other people to admire.
Asked if he cared about entering such a place in F1's history books, he said: "No, not really. If somebody would ask me the number I have no idea.
"I've never really looked how many races I've done or how many others have done.
"Obviously people talk about it, but to me it makes no difference. I think most of the records in the future will always be broken.
"I'm not here because I want do 'this many' races. As long as I enjoy I'm happy to do it."
Raikkonen has enjoyed a pretty successful career, remaining Ferrari's most recent world champion following his success in 2007.
He has taken 21 wins in his career, with his most recent being at the 2018 United States Grand Prix.
Reflecting on how he reckons his time in the sport is perceived, Raikkonen says the key thing for him was that he achieved his dream of winning the title.
"If I feel that I've done it how I wanted, then good or bad I can live with it," he explained.
"I always wanted to win championships [and] obviously you want to win more.
"We came close a few times but for many different reasons it didn't happen. But, that's how it goes in racing.
"So, I have no bad feelings about it or bad memories or anything.
"I'm happy I won the championship with Ferrari and I've been able to do something I enjoy to do for many years and I still enjoy it."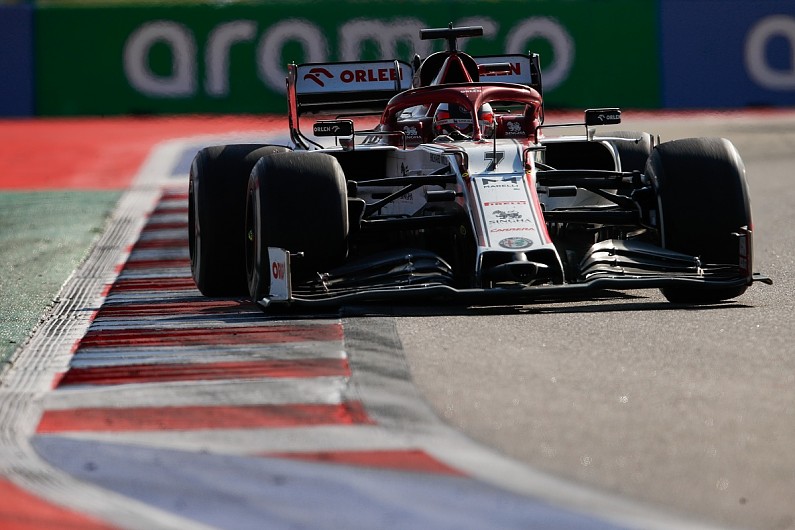 When Raikkonen does finally call time on his F1 career, he says it is unlikely he will be returning to the paddock for anything more than fun.
"When I left for rallying I never came back, and I didn't look that many [times to see what was going on]," he said.
"I looked at the races if it happened to be on TV. I came to Monaco but for a completely different reason than for the race!
"I don't think I saw any cars live: maybe Formula 2 in the morning when I came back from the bar! But I don't know.
"I have nothing bad [in terms of] feelings. But once you've done it so many years… If I don't have any work on that is related to that [I won't be there].
"But obviously I will never do any commentating or anything, that's for sure.
"My kids, they are both interested in the sport, and so if they want to come one day, we should come.
"But I wouldn't say that I'm desperate to come because I do try to enjoy other things than that."
For more on the full story of how Raikkonen became F1's most experienced driver – in his own words – look for the 22 October issue of Autosport magazine, which will be available in shops and online.
[ad_2]

Source link