[ad_1]

While it may not seem like it from the outside, motorsport is certainly on the up in India. Today, the exposure that the digital platforms have offered have allowed a new, millennial generation of Indian racing drivers to emerge. A strong domestic racing structure in India has smoothened, if not paved the way for this younger breed of drivers and today, I shall introduce you to one of the freshest racing drivers to emerge onto the Indian racing scene.
Ojas Surve, who happens to be a very close and rather quick friend of mine, began his journey in motorsport back in early 2019. Since then, he has made great strides in karting. Now, the next big step beckons. This season, a change of disciplines from the more boy-ish karting to racing touring cars domestically is on the cards for Ojas. Let's have a chat with Ojas Surve, a new gen ace from Navi Mumbai, who feels that the best is yet to come!
Soumil: Hello, Ojas! You definitely seem to be highly passionate about motorsport. Can you talk us through your journey in racing so far?
Ojas: I didn't exactly have the traditional entry into motorsport! I didn't develop an interest in karting by watching Formula One and then wanting to be a racing driver. I was always aware of the sport but never was a big fan. In fact, I got into the sport somewhat through Instagram!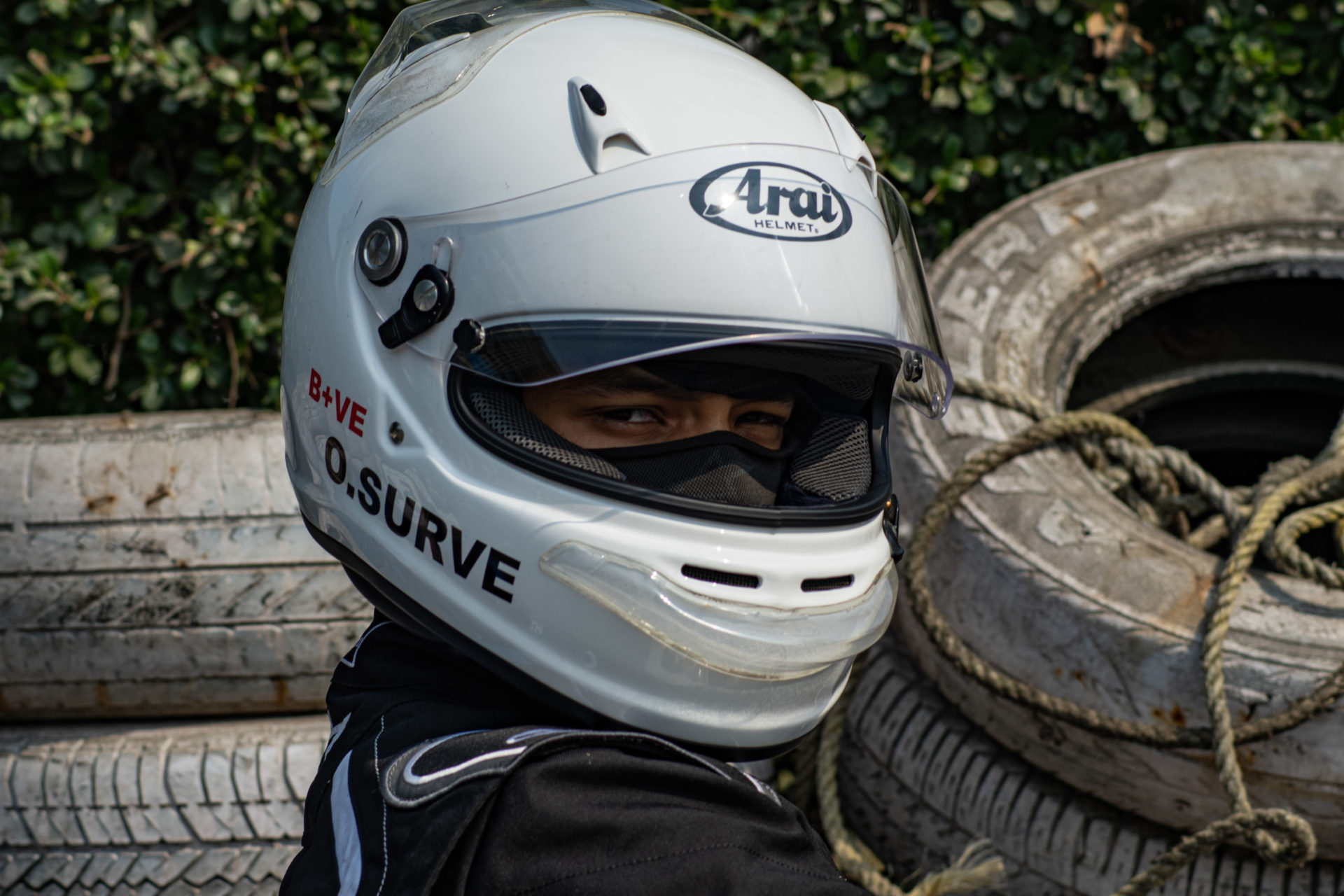 After I tried my hand at some indoor karting in Dubai, where I finished third fastest in my first ever time on a kart, I developed an interest for karting and started following many karting pages on Instagram. I got so addicted to the thrill that I had convinced my parents to send me to Dubai to learn and race karts with the professional teams, which I found out about on Social Media.
Unfortunately, some visa issues led to that plan being cancelled. Luckily, one of my friends told me that Rayo Racing had their own karting track in Mumbai and since then, I have been constantly driving there.
I convinced my dad to get me enrolled into the driver training courses there and I have been with them ever since! I performed well in my first race weekend at the professional karting races they organise. I won a silver medal in the junior class in my debut weekend and the racing was really good!
I finished fifth overall in the second round and after that, things just got better. Since then, I have been able to regularly get podiums in multiple categories and I have really enjoyed and learnt a lot since then!
S: That's fantastic! From your time in karting, what do you think is the recipe for success in karting?

O: Being as smooth as possible and being consistent on your racing lines are two of the biggest things in karting. Apart from this, mental strength is something that you need overall in motorsport and karting definitely tests this a lot.
You complain too much that it is expensive because this is motorsport and it is what it is. Karting is so close that the driver who would be at the back of the grid one day could be at the front the very next day! Your mental strength really needs to be up there!
S: Agreed, a strong mentality is a must in any sport! Let us move on to the upcoming season. You will be making your touring car debut later this year in the Volkswagen Motorsport India Polo Cup! What made you feel that the time is right to move up to touring cars?
O: I think its the next logical step because I feel that my skills have developed a lot. In this year's Polo Cup Driver Selections organised by Volkswagen Motorsport India, I was tied up at the very top with another driver in a points based system and the rest of the field was quite far behind!
I feel like now is the time to jump up to something better and quicker to develop my skill because I am already 16, which is a bit late to get into professional motorsport. Hopefully the season goes well!

S: I certainly hope that it does! How are you preparing for your first season in cars and just what do you expect from it?
O: Currently, the only thing I can and I am doing is working on my fitness because of the lockdown. My plan to adapt is to test more two-stroke karts to get used to the speed and then spending time on the simulator to better understand the dynamics of a front-wheel drive car. Just knowing how the car will react will help me a lot in getting to grips in the pre-season test.

I definitely expect a lot of competition for the junior championship; we all want to earn that free-drive in the pro category for next season! I know that I can step-up to the challenge if I just put my work in properly!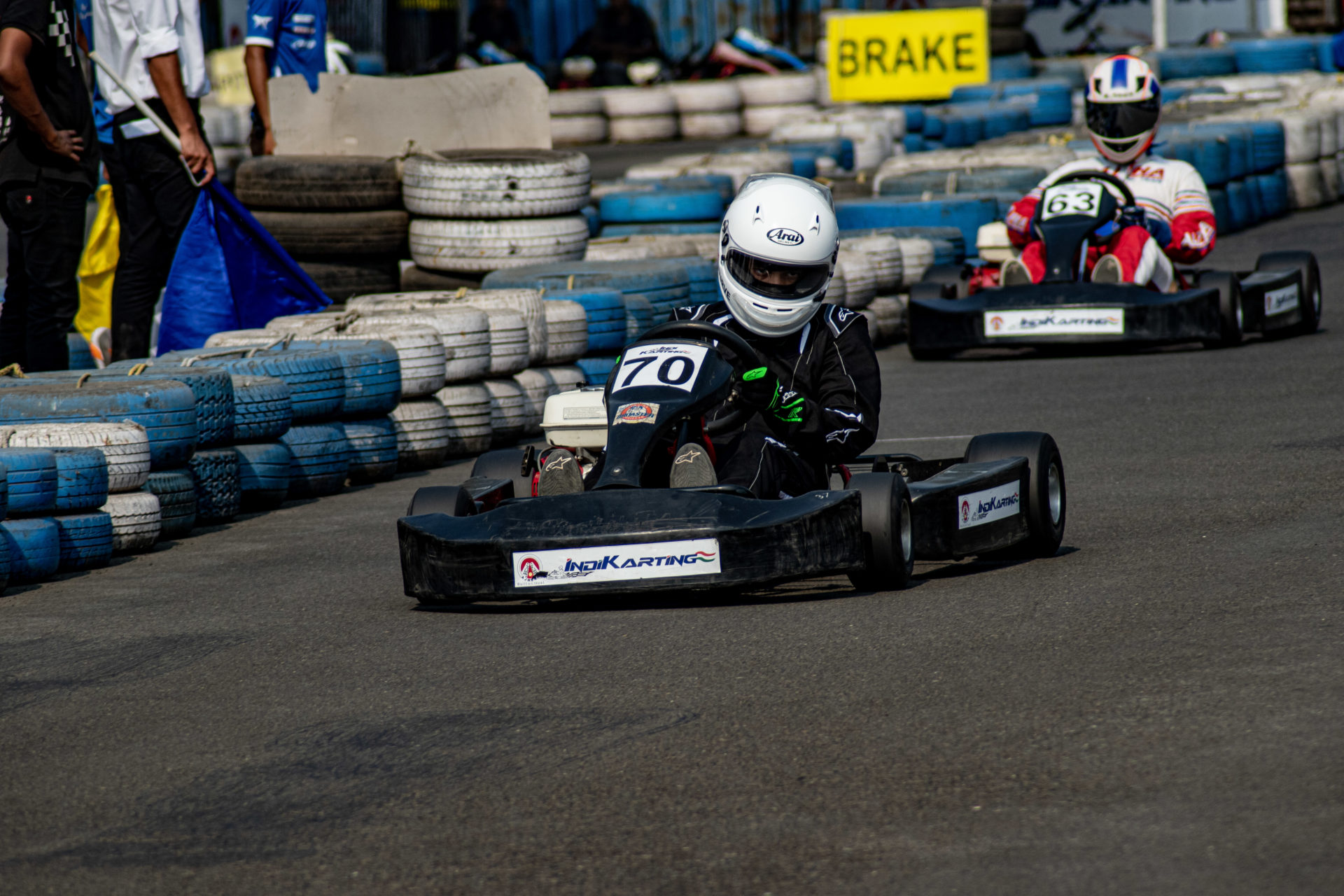 S: Right, makes sense! Ojas, what is it that makes you tick? What drove you on to take up motorsport seriously?
O: That's certainly an interesting question! I just cannot describe it; whenever I drive I just feel good! I could make a very stupid 'Fast and Furious' quote and say "Those 10 seconds of my life, I feel really free" and things like that.
Honestly, it just feels really good; I am super focused and I know exactly what to do. The satisfaction you get when you chase down a lap time or a certain style of driving or even a driver up ahead, is just amazing and I love that!
S: Indeed! What do you think you makes stand out from all the other drivers?
O: My braking technique; I feel that I am much better on the brakes than many other drivers around and 60% of my focus is always on my braking. The more efficiently you can scrub off speed while speeding, the faster you can go on a lap!

S: Very true. Finally Ojas, what are your plans and targets for the future in motorsport?
O: Honestly, I love F1 and I definitely want to compete in formula cars someday but I feel like I am going to be better off with the elbows-out close racing of touring cars. The aim is to win the Junior Championship of the Volkswagen Motorsport India Polo Cup and then go ahead with Volkswagen! Maybe at some point I may switch over to formula cars because Formula E is my ultimate aim but for now, I am committed to Touring Cars!
S: Brilliant, all the best Ojas! I hope to see the name 'Ojas Surve' on the junior championship trophy at the end of the year! 
O: Thank you so much! 
Reading the future can be pretty improbable and subtly put, a big waste of time. That said, there is a certain aura surrounding Ojas Surve 's driving that makes it clear that tomorrow may hold something very special.
His tenacity and extreme desire for success can truly take him places. At this moment though, channeling this potential into results on the track is the name of the game for Ojas Surve!


[ad_2]

Source link