https://speed.clothing/wp-content/uploads/2020/12/GPBox-Rectangle-Pictures-2.jpg

NASCAR Cup racer Austin Dillon will make his IMSA SportsCar Championship debut in January in a Ligier run by Eurasia Motorsport and Rick Ware Racing at the Daytona 24 Hours.
Dillon, the 2018 Daytona 500 winner, finished a career-best 11th in the Cup Series in 2020 and notched his third career victory at Texas.
The 30-year-old becomes the latest NASCAR racer to commit to the IMSA season opener after Cup Series champion Chase Elliott and recently retired seven-time champion Jimmie Johnson, who will pair up in an Action Express Racing Cadillac in the DPi category.
Dillon regularly faces the RWR team in the Cup Series, where it ran three cars last year. David Ragan scored its best result to date with fourth in the 2020 Daytona 500.
RWR won the LMP2-Am class in the 2019-20 Asian Le Mans Series, in which Philippines-based Eurasia competed in the overall LMP2 class, but opted against taking up its entry at Le Mans.
Dillon will share the LMP2 class Ligier JSP217 with prolific GT racer Salih Yoluc, who won the GTE-Am class at the Le Mans 24 Hours in 2020, team boss Rick Ware's son Cody, and an as yet unnamed fourth driver.
It marks the RWR team's return to the Daytona 24 Hours having withdrawn from the 2020 event following the Roar Before the 24 test, where its Riley/Multimatic chassis sustained damage in an accident and was hampered by a lack of spares.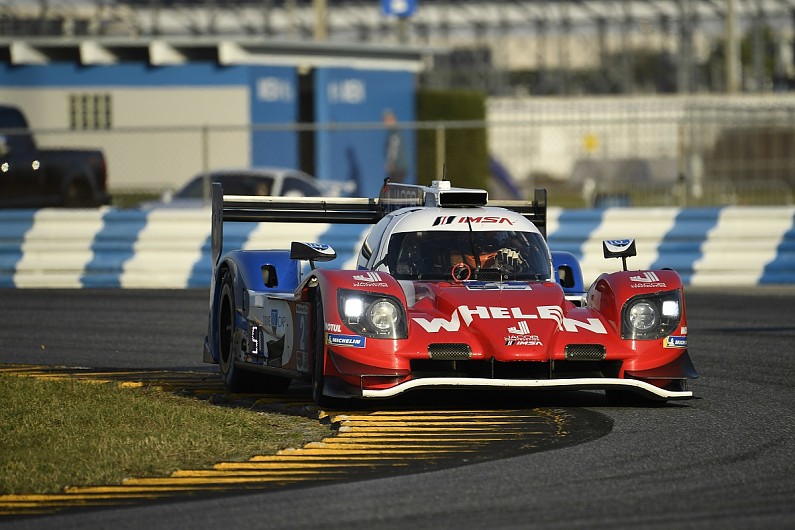 Aston Martin Autosport BRDC Young Driver of the Year Award winner Johnathan Hoggard had originally been slated to race the car as part of his prize for winning the Sunoco Challenge, but was forced to abandon his prototype racing debut and switched to a GTD class Precision Performance Motorsports Lamborghini Huracan.
The grid for the 24 Hours will be set by a new qualifying race that will take place on the final day of the Roar Before the 24 test on Sunday 24 January, the weekend prior to the main event on 30-31 January.
Two drivers per car will participate in the race, with a grid for set by a 15-minute qualifying session on Saturday 23 January.