https://speed.clothing/wp-content/uploads/2020/12/GPBox-Rectangle-Pictures-2.jpg

Leading British Touring Car Championship squad Motorbase Performance has been sold in what amounts to a merger with the rival AmD-run MB Motorsport squad.
AmD boss Shaun Hollamby and businessman Pete Osborne, whose son Sam competed in the BTCC for MB last season, are the new owners, with Motorbase founder Dave Bartrum standing down after 15 seasons of almost uninterrupted participation in the series.
It means that four of the fourth-generation Ford Focuses, built and developed by Motorbase prior to the 2020 season, will compete in 2021 – two will run under the Motorbase banner, and two as MB Motorsport, named in recognition of AmD commercial partner Mark Blundell. They will all be fielded out of Motorbase's premises in Wrotham, Kent.
It also apparently represents the end of the BTCC road for the venerable FK2 version of the Honda Civic Type R – one of the most successful models in series history, it was carried to six podium finishes last season by lead MB driver Jake Hill.
Hollamby explained that the move represents a big step up for AmD, which first entered the BTCC in 2010 with a Volkswagen Golf driven by Hollamby himself.
"That is a dedicated race shop," he told Autosport of the Motorbase facility.
"AmD Tuning is all very well, but it's a compromise as we've had a race team among the garage workshop.
"At Motorbase, there's a dyno room, a gearbox room, a spray booth – they've got everything to do it.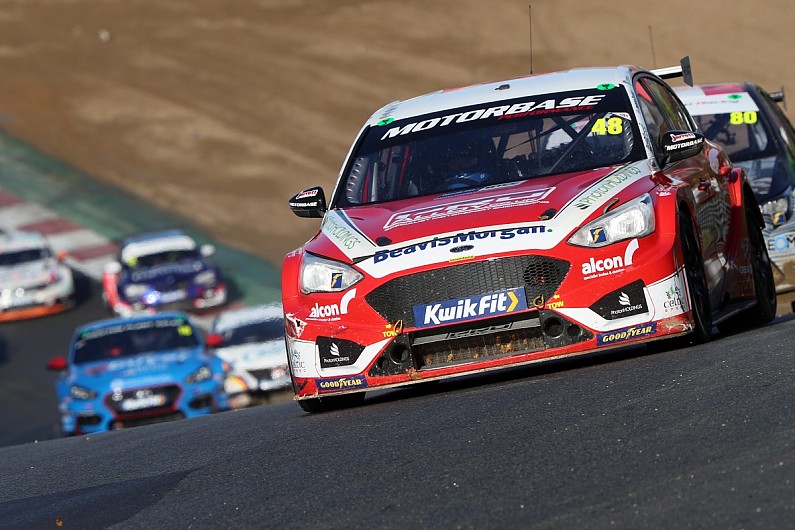 "The key thing is that everybody from Motorbase can stay, and so far that's 100% of them – full-time and part-time guys."
The fourth-generation Ford proved one of the fastest cars in its debut BTCC season last year, and was carried to fifth in the championship by Rory Butcher.
"It's been a concern whenever anyone has mentioned building cars," said Hollamby.
"Because of our experience building the Golf, I've realised how much money goes into it, and you can spend a lot being not competitive.
"We've reverse-engineered that [by buying Motorbase], and we have the potential to build customer cars.
"The hybrid thing [with the system introduced for 2022] was another part of why we went for this, because the Focus has already been built with that in mind."
Osborne Sr, a former TVR Tuscan, Carrera Cup GB and GT racer, previously ran his own team in the Carrera Cup in 2006-07, but with engineering support from Porsche specialist Redline Racing.
"When we went with AmD we got on really well with them," he said.
"Shaun has looked after us and been fair, honest and open with us, and in business that's 90% [of what's important].
"We've got a great team and they're passionate about the job, and I'm really excited about it.
"I've bought it for me and my family as a business because I enjoy it, and I've always said that if you enjoy something you do all right at it."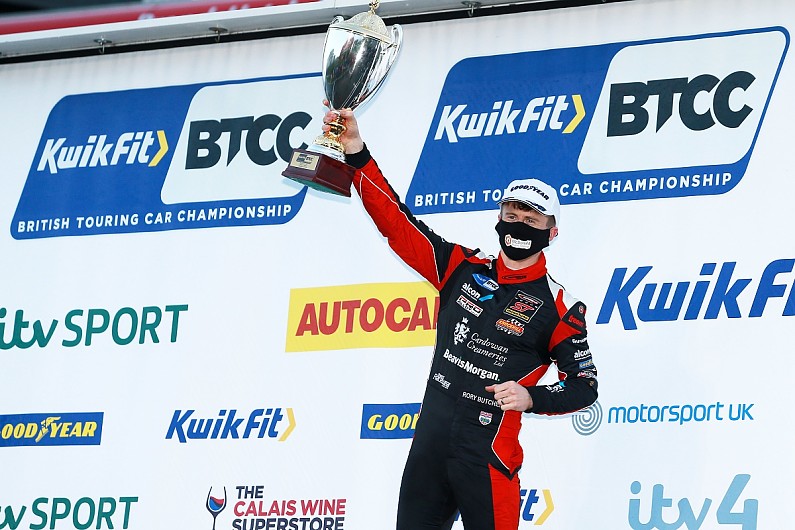 Bartrum said: "It's a massive compliment to the entire team that AmD's Shaun Hollamby and Pete Osborne wish to purchase the team and add to it, to push Motorbase to the next level.
"I've thoroughly enjoyed building this team from the ground up over the years that has seen Motorbase achieve tremendous success both on and off the track.
"I have a big birthday [his 60th] coming up next year and with that in mind, I think the time is right for Shaun and Pete to take over the reins and guide the team into a bright future.
"I wish the team all the best and good luck for the future. I won't be too far away and will be watching Motorbase march on from the sidelines."
Hill has already been confirmed by AmD/MB for 2021 and, with Butcher hotly tipped to be replacing Tom Ingram in the Speedworks Motorsport Toyota team, the Kentish up-and-comer is set to lead the Ford attack.
Osborne Jr would appear to be set for another seat, while Motorbase's remaining 2020 drivers, two-time race winner Ollie Jackson and Andy Neate, are yet to reveal any plans for 2021.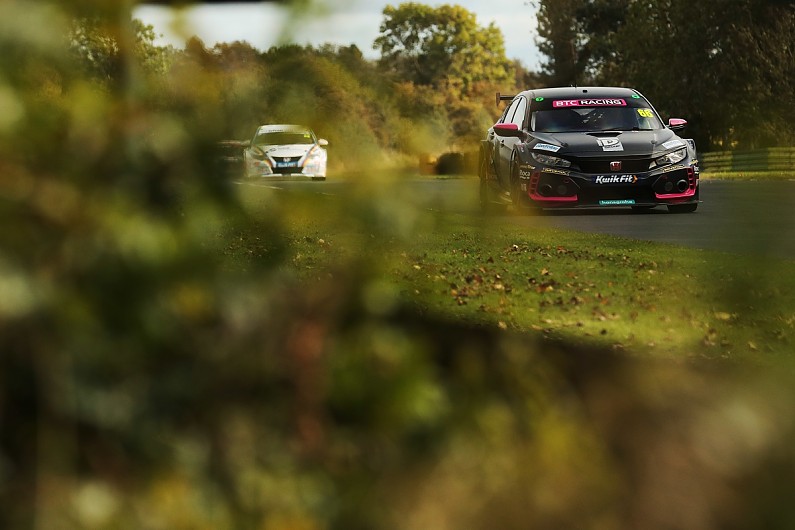 In other BTCC news, BTC Racing has confirmed that hot property Josh Cook will remain at the Honda Civic FK8-equipped squad for a third season, with 2020 Jack Sears Trophy title winner Michael Crees alongside.
BTC made no mention of its other 2020 driver, Tom Chilton, and the 14-time BTCC race winner has been strongly linked with a berth alongside Adam Morgan in Ciceley Motorsport's newly acquired BMW 330i M Sport machinery.
Ciceley commercial director Norman Burgess told Autosport: "We've been talking to him, there's no doubting that, but we have also been talking to Senna Proctor and we haven't got anything nailed down."