https://speed.clothing/wp-content/uploads/2020/12/GPBox-Rectangle-Pictures-2.jpg

Who will finally take Lewis Hamilton's place at the top of Formula 1? That's the question Autosport magazine attempts to answer in this week's issue, out today (7 January).
Max Verstappen and Charles Leclerc are the obvious candidates, but we've decided to focus on the best F1 drivers who have yet to stand on the top step of the podium: George Russell, Lando Norris and Carlos Sainz Jr.
Russell showed he can run at the front in his spectacular one-off appearance for Mercedes in the Sakhir Grand Grand Prix, Norris has impressed in his first two seasons with McLaren, while Sainz has a new opportunity at Ferrari alongside Leclerc.
We speak to all three about what they've learned and their targets for the future, as well as 2020 F2 champion Mick Schumacher, who will join the F1 grid this season. The 21-year-old talks about his emotional title success and dealing with the pressure of being the son of seven-time world champion Michael Schumacher.
We also take a look back at how 2020 Autosport Richard Mille Rookie of the Year Oscar Piastri won the F3 crown despite technical issues in qualifying, Michael Ammermuller opens up about how he overcame Red Bull disappointment to become a Porsche star, and James Newbold investigates the importance of Extreme E's male/female driver regulations.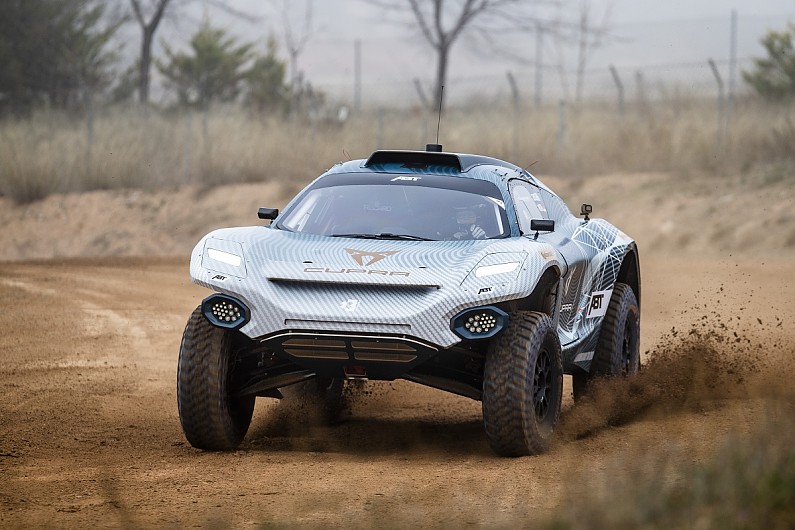 It's now 100 years since an American car/driver combination won the French GP for the first time, so we recall Jimmy Murphy's impressive – and tragically short – racing career.
Brian Jones was a giant of the UK national racing scene and his sad passing is marked with a special tribute, alongside the other key club news from the Christmas period.
Autosport track tester Ben Anderson puts the latest Radical racer through its paces, while we take the excuse of a busy week in the British Touring Car world to pick out the five greatest BTCC machines.
Autosport has also launched a new 'In defence of' series, to stick up for people, cars and ideas that are much-maligned in motorsport. Former Ferrari driver Luca Badoer is the first to receive some much-belated understanding.
Want Autosport magazine delivered to your door each week? Subscribe today and never miss your weekly fix of motorsport: www.autosportmedia.com/offer/article