[ad_1]

AlphaTauri Formula 1 driver Daniil Kvyat blasted "bullshit" track limits monitoring at Imola after the subject became a major talking point during Saturday's running at the Emilia Romagna GP.
In the only practice session at Imola on Saturday morning, 22 lap times were deleted at Turn 9, and a further 38 at Turn 15. It followed on from last week's Portuguese GP, where track limits were revised after 125 laps were deleted during Friday practice for impinging the prescribed limits.
The subject was discussed in an extra driver briefing before qualifying in which race director Michael Masi clarified where the limit was judged to be at the two corners, and adding monitoring at Turn 13.
Only eight laps were subsequently deleted in qualifying, with eventual front row men Lewis Hamilton and Valtteri Bottas among those affected.
Kvyat finds the continuing focus on track limits frustrating, and would prefer to see gravel lining circuits.
"We don't need these white lines," he said.
"We just need old school gravel traps and you go off and you just go off, without all this 'cross white line', 'don't cross white line' bullshit.
"It makes me quite upset because it kills a lot racing. And it just kills such a great track as well. That's the problem."
Kvyat raised the subject with Masi in the briefing, but said he "didn't want to get drawn into the discussion" before qualifying.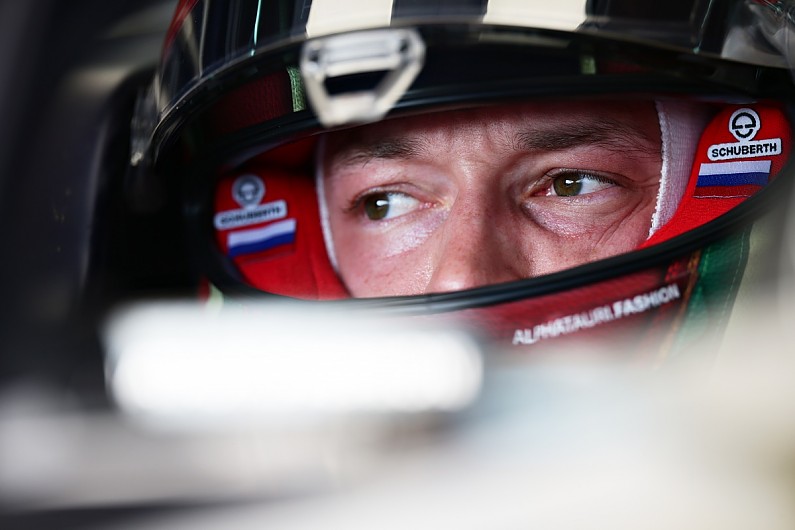 "Everyone agreed, that in Turn 15 it was very messy as well," he said.
"But I think because only two or three drivers had this issue in Turn 9, I think no one was really too strong about nine, except me.
"It always goes like this with the drivers. Someone is not happy, then everyone will start talking about it.
"It's always the same way. But at least we all agreed on Turn 15. And Turn 9, well I got used to it.
"But I still think it's not good for racing, when you just need to stay within some stupid white line."
Kvyat's team-mate Pierre Gasly echoed his views, arguing that gravel would be a better incentive to keep within the boundaries.
"Sometimes it just feels for us will be better just to put gravel, and then the one that goes too far just ends up in a bad situation and will be penalised on his own," he said.
"Obviously with this run-off it makes it a bit trickier for them to judge.
"But I'm fine with that as long as it's clear, because it's the same for all of us."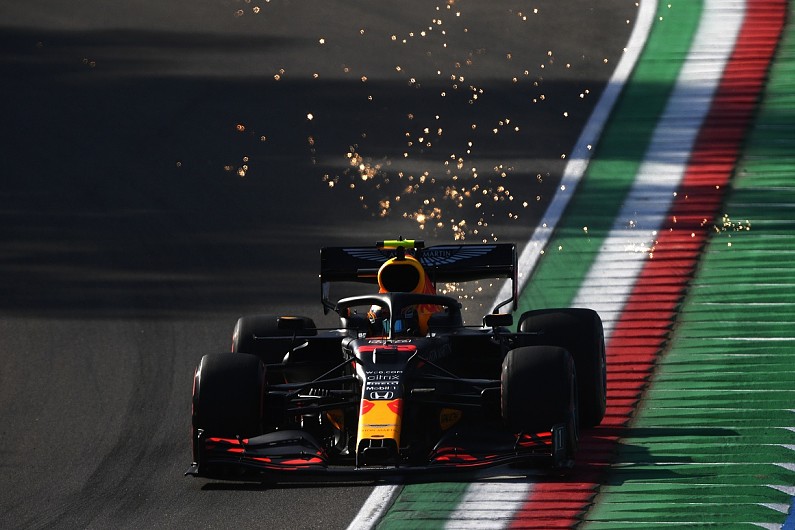 Red Bull's Alex Albon, one of the drivers to lose a time in qualifying, also wants to see gravel used more often to control track limit abuse.
He described the situation as "strange," pointing out that "there's no risk or no punishment" for running wide.
"What's annoying in some respects is not the inconsistency, but you've got different corners with different things," he said.
"I know in the briefing for instance, there was a question raised, why are we doing a white line for Turn 9 and why do we not just keep it the same as the rest of the circuit?
"Things like that, it's a bit like, why is that the case? Really, if you go past that jagged tooth, the green diamond kerbs, it's slow, it's really slow. You bottom out, and you get pulled along the outside of the circuit.
"I think that's a good enough punishment. I don't think we need the white line to be the reason for it.
"It's more down to the circuits. I would say Nurburgring, that's a great example of a good track with good exit kerbs that kind of banks and then gravel straightaway."
[ad_2]

Source link