https://speed.clothing/wp-content/uploads/2020/12/GPBox-Rectangle-Pictures-2.jpg

Formula 1's tech arms race will intensify on 1 January as teams can commence CFD and windtunnel work on their designs for the all-new 2022 regulations.
Working on aero for the new era, which was postponed from 2021 due to the economic fallout of the COVID-19 pandemic, has been prohibited until now although teams have had sight of the regulations to plan ahead.
Simulation work was restricted by the FIA to ensure teams with more resources weren't able to steal a march and further widen the disparity over those squads operating on tighter budgets.
The 2021 season also marks the start of F1's new sliding scale system for aero development, with simulation time available to teams governed by championship position.
As the 2020 manufacturer's champions, Mercedes will only be able to use 90% of the 100% reference – equivalent to 80 hours of windtunnel time, with 320 runs and tunnel occupancy at 400 hours.
For each position lower, the percentage increases by an increment of 2.5%, with Williams able to use 112.5% for finishing tenth in 2020.
This means Mercedes will have 72 hours, 288 runs and 360 hours of occupancy, whilst Williams will have 90 hours, 360 runs and 450 occupancy hours.
PLUS: How Mercedes ambition produced the fastest F1 car ever
The tilting scale grows to an even more significant number from 2022 onwards, with the lead constructor allowed just 70% of the agreed windtunnel time, while increments between each constructor double to 5%.
In the knowledge that it will be impacted more heavily than its competitors by the impending changes, Mercedes has spent a large portion of this season concentrating its efforts on 2021 with a view to also starting work early on its 2022 car.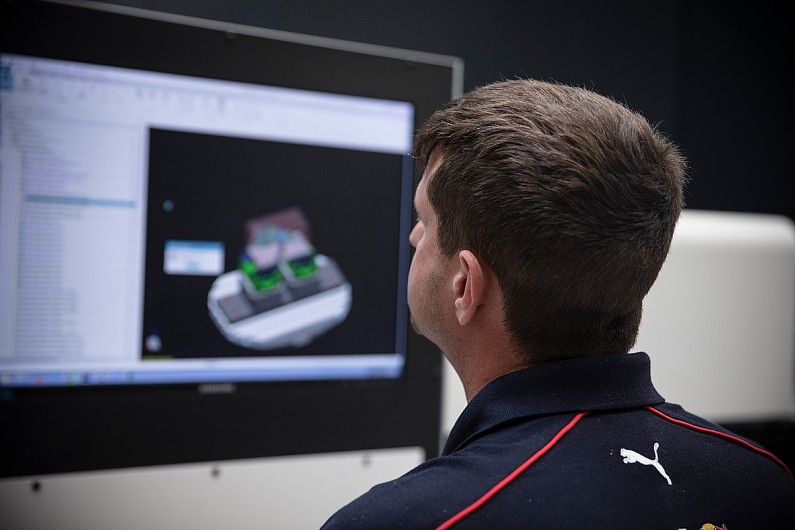 The development of its record-breaking W11 receded after introducing a new front wing with a different flap configuration at the Tuscan Grand Prix in September, with Toto Wolff explaining at the Eifel Grand Prix that development had ceased "a long time ago".
In that same period, Red Bull and Ferrari made a raft of changes to their cars aimed at reducing their deficit to Mercedes, culminating in Max Verstappen's victory in Abu Dhabi.
Both teams also trialled components that will feature on their cars in 2021.
PLUS: The developments that hint at 2021's F1 designs
Ferrari's changes included a rear wing endplate design similar to that seen on the W11 and altered positioning of the plough on its nose, impacting flow through the inlets it creates beside the nose tip.
The Scuderia also added a series of arched flaps on top of the turning vane's footplates, made changes to the bargeboard and sidepod deflectors and trimmed its front wing upper flap.
Meanwhile Red Bull introduced a new rear upright featuring a triangular opening that allows air to flow through.
PLUS: How F1's teams developed their cars over 2020
A small winglet was added on the outside of the halo's frame to adjust flow down over the sidepod and engine cover, while multiple changes were made to the RB16's front wing, with a single pillar rear wing appearing in Abu Dhabi.
Its wastegate pipework was also reconfigured to a more conventional location in conjunction with changes to the centre of the diffuser.