[ad_1]

Porsche factory drivers Kevin Estre, Michael Christensen and Richard Lietz will defend their Spa 24 Hours crown with the KCMG squad later this month.
The trio of World Endurance Championship regulars have moved over to one of the Porsche 911 GT3-Rs fielded by the Hong Kong entrant for the rescheduled centrepiece round of the GT World Challenge on 24-25 October after winning the Belgian event with GPX Racing in 2019.
Estre, Christensen and Lietz, who have all won the GTE Pro title in the WEC, tested for KCMG at last week's official pre-event test, sharing the sole car the team was running on the second of the two days.
"It's good to be back to defend our crown at Spa with the three of us," said Estre.
"We said at the beginning of the year that we'd like to go back and try to win it again, and Porsche always likes to keep its driver line-ups together.
"It's going to be very similar to last year when we only had one test day with a team we didn't know to prepare for the race."
KCMG's second car will be raced by Alexandre Imperatori, Edoardo Liberati and Josh Burdon, who drove together in the Nurburgring round of the GTWCE Endurance Cup last month.
Dubai entrant GPX, which made a one-off entry into the Pro class at Spa last year, is running two cars in GTWCE enduros this season and will contest Spa with a familiar line-up.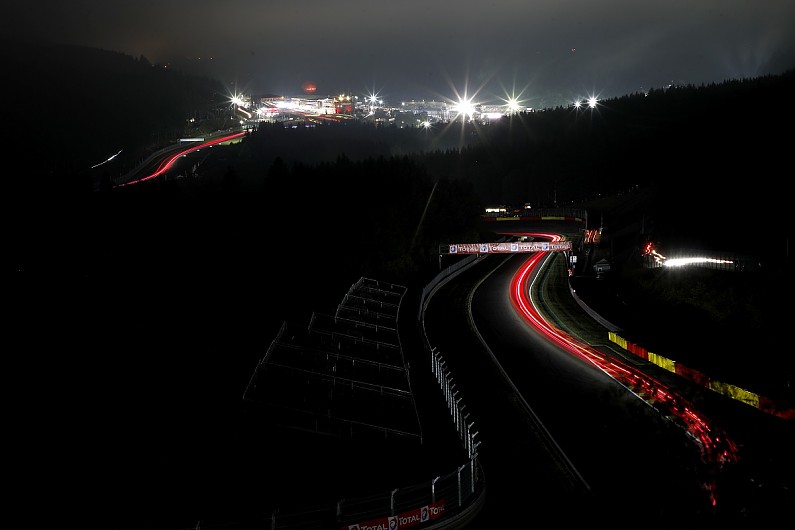 Factory drivers Patrick Pilet, Mathieu Jaminet and Matt Campbell will share one car as usual, while Louis Deletraz will make his second appearance of the season alongside Romain Dumas and Thomas Preining.
Dennis Olsen, who drove for GPX at the Nurburgring, has moved across to the Frikadelli Porsche squad and will drive alongside Timo Bernhard and Frederic Makowiecki.
Two-time Le Mans 24 Hours winner Bernhard, who scratched plans for his own team to race at Spa back in June, will be making his second GTWCE appearance of the season despite announcing his retirement from the cockpit at the end of last year.
Porsche will be numerically the strongest manufacturer in the Pro class at the Spa 24 Hours this year.
The German marque has eight Pro cars on the definitive entry announced on Friday, with KCMG, GPX and Frikadelli being joined by GTWCE regulars Rowe Racing and Dinamic Motorsport.
The Pro class makes up exactly half the 56-car entry for the double-points Spa race, which will run to its traditional duration of 24 hours after plans to extend it by one hour were ditched.
Ten of the 11 manufacturers represented in the field have Pro cars on the entry, and a record total of 39 cars are registered to score points in the Intercontinental GT Challenge, of which Spa is the third round.
[ad_2]

Source link