https://speed.clothing/wp-content/uploads/2020/12/GPBox-Rectangle-Pictures-2.jpg

Two-time Nurburgring 24 Hours winner Christopher Mies will make his prototype debut in this month's Daytona 24 Hours with the DragonSpeed LMP2 squad.
The Audi factory driver, who won at the Nurburgring in 2015 and '17 driving the marque's R8 LMS GT3, will race one of two ORECA-Gibson 07s fielded in the IMSA SportsCar Championship opener on 30-31 January by the winner of the P2 class at Daytona for the past two seasons.
Mies has been added to the line-up of the #18 DragonSpeed ORECA together with Fabian Schiller, who is part of Mercedes' GT3 roster, and 2020 Indy Pro 2000 runner-up and ex-FIA Formula 3 racer Devlin DeFrancesco.
They will share the car run by Elton Julian's team with race regular Eric Lux, who will be making his 11th start in the Rolex-sponsored Daytona enduro.
A stalwart of Audi's factory campaigns over the past decade, Mies also won the 2016 ADAC GT Masters title with Connor de Phillippi in a Land Motorsport Audi R8 and twice finished runner-up in the Blancpain GT Series Sprint Cup with the Belgian WRT squad.
The drive for 31-year-old Mies comes in the wake of Audi's announcement last November that it will be returning to the Le Mans 24 Hours to challenge for outright honours with a new LMDh prototype in 2023.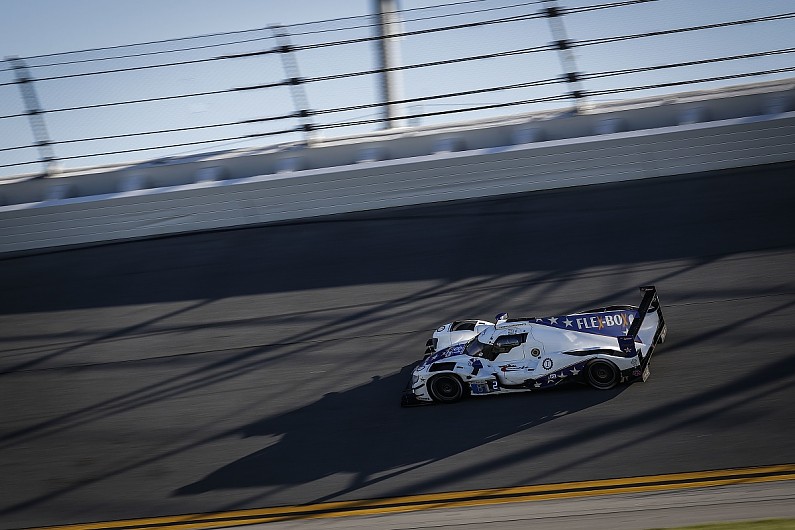 Mies, who has three starts at Daytona to his name driving the Audi R8 in the GT Daytona class, said: "It means a lot to be back at Daytona for the Rolex 24 after missing last year.
"It will be my first time in an LMP2 car, so I really appreciate the trust placed in me by Elton.
"Together with Eric, Devlin, and my friend and rival Fabi [Schiller], we will have one of the strongest driver crews and I can't wait to get started."
Schiller, a race winner in P2 machinery in the 2016/17 Asian Le Mans Series, added that "being back in a prototype is particularly exciting".
DragonSpeed team principal Julian said: "The #18 car's drivers combine youthful speed with extensive endurance racing backgrounds, experience at Daytona, and factory race team discipline.
"I have no doubt they will be contenders for the win in LMP2 with a laser-like focus on what it takes to get there."
The #81 DragonSpeed ORECA, which is contesting the four IMSA enduros this year, will be driven at Daytona by team stalwart Ben Hanley and 2020 IndyCar rookie of the year Rinus Veekay.
They are joining full-season drivers Rob Hodes and Garett Grist.