https://speed.clothing/wp-content/uploads/2020/12/GPBox-Rectangle-Pictures-2.jpg

Ex-Formula 1 driver Jerome D'Ambrosio is enjoying his new role as deputy team principal for the Venturi Racing Formula E squad as much as his career as a full-time racer.
The former Marussia and Lotus grand prix driver switched to Formula E with Dragon Racing for the inaugural championship race in Beijing in 2014.
Having failed to start the second Saudi Arabia round last season due to unreliability with his Mahindra Racing machine, the Belgian has contested 68 of the 69 races to date in FE.
But in October last year he announced his formal retirement from professional driving to take up a managerial position at Venturi, reporting to team principal Susie Wolff.
When asked by Autosport if he was enjoying his new role as much as his racing career, he said: "Yeah, actually I do.
"It's been a fantastic opportunity for me, and it's been amazing to be able to walk away from the driver role into a new role and such an exciting one with such a short transition period.
"I still have the racing side of things – I'm a competitor. I want to win and I want to get that feeling of competition.
"At the same time, I'm able to touch all the other aspects of motorsport, which I really enjoy as well and always did."
The Monaco-based Venturi squad finished ninth of the 12 teams last season and has replaced 11-time F1 race winner Felipe Massa with FE rookie Norman Nato for 2021.
The team has also been sold to an investor group led by Scott Swid and Jose Maria Aznar Botella, son of the former Spanish prime minister and FE co-founder Alejandro Agag's brother-in-law.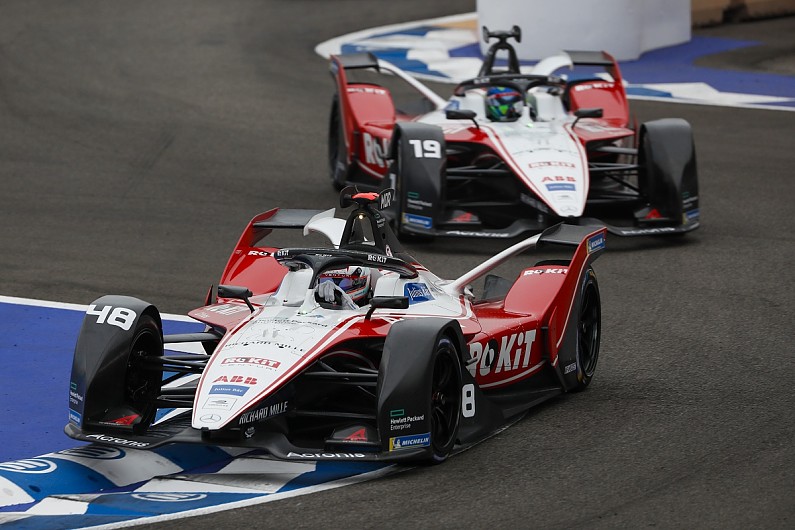 D'Ambrosio, 35, added: "I feel like I can contribute in a different role but just as much, if not even more, than I used to in the past as a race driver.
"I joined Venturi and there were some challenges last season and I think we've worked hard to address a lot of them and to progress and to fight at the front for the podiums when we can. That's our goal."
Asked if he would use his experience to mentor Nato, who raced for Rebellion Racing in the LMP1 division of the World Endurance Championship, D'Ambrosio told Autosport: "I definitely don't want to step in with the whole ex-driver 'I've been there, I know how it works and so that's the way you should do it'. Motorsport evolves really quickly."
"I definitely have spoken to him about some general stuff about Formula E – race management and experience and everything.
"But it will be a matter of him finding his way to Formula E with his own methods, own driving style, own character as a driver.
"Definitely nothing too extreme in saying 'guys this is the way you should do it and drive it'. He needs to find his way."