[ad_1]

LCR Honda's Cal Crutchlow said his crash out of the MotoGP European Grand Prix "serves me right for a bad qualifying".
Crutchlow was resigned to Q1 after he had his best lap deleted for setting it under yellow flags in the drying FP2, and was unable to make an improvement on the combined standings in FP3 due to the wet weather.
Only able to qualify 15th, Crutchlow dropped to 16th on the opening lap and got stuck behind the Ducati of Danilo Petrucci.
Crutchlow tried to line up Petrucci for a pass into the Turn 8 left-hander on the sixth lap but locked the front wheel under braking and slid into retirement.
"Ran out of talent," Crutchlow joked when asked to explain his crash.
"It serves me right for a bad qualifying, it's as simple as that because as we know in these races if you start with them and get away with them you can normally you can manage your position quite well, especially at a track like that's really difficult to pass.
"With our Honda, we don't need to do our own lines but it's a lot better for us if we can ride in our own way and in our own lines.
"And I was stuck behind Danilo, who was riding defensive but also trying to pass himself.
"But he was never committed to the pass, so he was taking up half the track.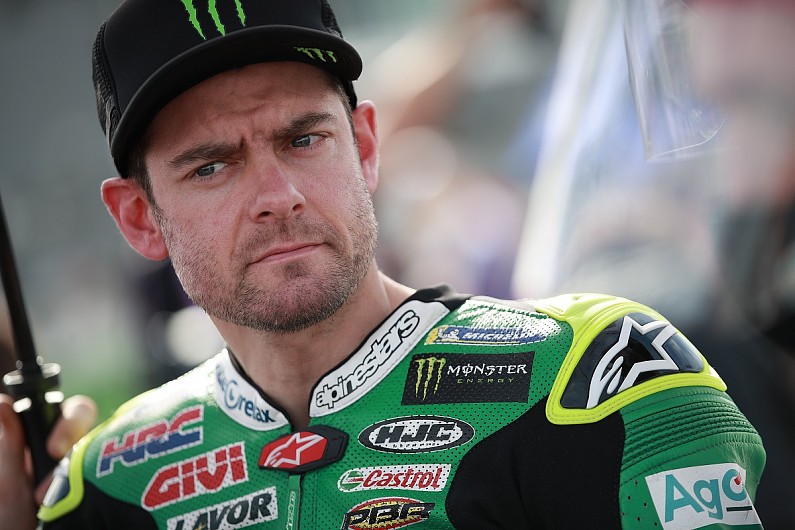 "So, you could never get a run-in into the next corner because he'd blow the entry and the middle of the corner and fire it out on the exit."
He added: "Maybe with a little bit of frustration, because I could see the race going ahead of me, I tried to line up really close to him in Turn 8 because he made a mistake at Turn 8 the lap before and I nearly got underneath him.
"Essentially, I got too close to him and then without deceleration effect in the braking zone… I actually braked earlier than the lap before, but I was a lot closer because I had no deceleration.
"I didn't do particularly too much wrong, but the bike was out of shape on the rear going into Turn 8 and then I just locked the front because I was going in too fast.
"My own fault, my mistake."
[ad_2]

Source link