https://speed.clothing/wp-content/uploads/2020/12/GPBox-Rectangle-Pictures-2.jpg

Cal Crutchlow says he was caught out by Danilo Petrucci "pulling across the track" during MotoGP French Grand Prix qualifying meaning he "lost the front row".
The LCR rider has continued to struggle from complications due to an arm pump operation he underwent at the end of August, but managed to qualify fourth at Le Mans on Saturday.
Crutchlow's 1m31.686s lap did put him into second provisionally late on, but was shuffled back to the head of the second row by the chequered flag.
He admits he "made a couple of mistakes" on his best lap, one of which was going wide at Turn 9 after getting caught out by Ducati's Petrucci – though insists there was "no real problem" with what the Italian did – and this cost him the front row.
"I actually made a couple of mistakes in my lap," Crutchlow explained.
"I had a marker, which was Valentino [Rossi], but he was a good two seconds ahead of me and I knew I was on a good lap, so I didn't want to blow it and run off the track.
"At the end of the back straight I braked too early, then into Turn 9 Petrucci pulled across the track – no real problem, but he was right in my braking zone and I missed the corner completely. I lost the front row there, but no excuses.
"I put a good lap together, my last sector on my outlap was faster than my last sector in my fast lap.
"So, I know we could have improved and could have been better. But overall, I felt good with the bike and to be able to push."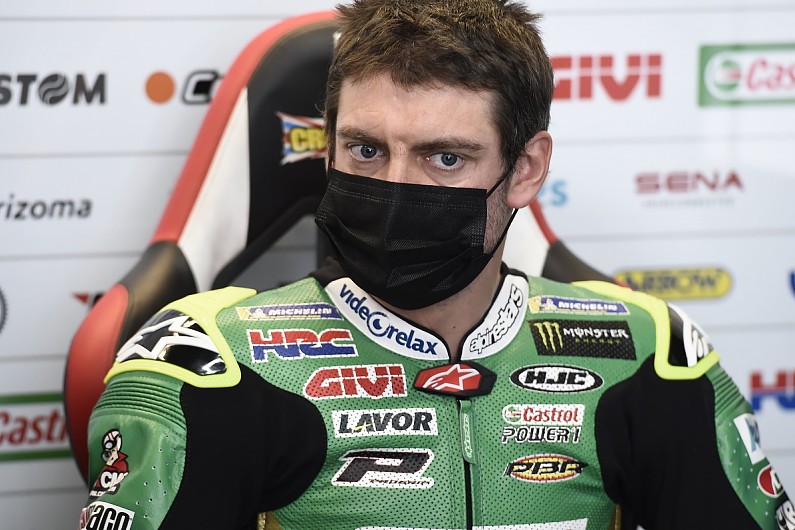 Through numerous injury woes and a difficult RC213V, Crutchlow has only made it into the top six in qualifying twice in 2020 and finished inside the top 10 in a race once.
Though he admits he does have "some motivation to prove some people wrong" when he's on the bike, he doesn't care about his doubters enough to consider his Le Mans qualifying as having proved a point.
"Do you even think I give a shit about what anyone thinks," he replied when asked by Autosport if fourth in qualifying proved his doubters wrong.
"I don't care about doubters. I used to 12 years ago. Yes, I feel some motivation always to prove some people wrong.
"But that's not me saying 'fuck you', it's about me also proving to myself and proving a point with myself.
"At the end of the day, I do not know any rider that would be sat on the grid with what I've been through.
"So, in the end, I'm doing a good job to even be here and as I said it's nice to be back up there in the sessions, and I've always said to you I haven't lost any speed.
"There's no problem with the speed, or the motivation, or the desire or want to continue to be fast.
"At a few points my arm and my body has not been able to do that this year, but I also believe in time it will recover. So, we'll see."