[ad_1]

Jenson Button believes Fernando Alonso will be "very different" upon his return to Formula 1 in 2021 and a better team player thanks to his experience in sportscar racing.
Two-time world champion Alonso will make his F1 comeback next year with Renault after deciding to walk away from the series at the end of 2018 to pursue other racing categories.
Alonso won the 24 Hours of Le Mans twice with Toyota, as well as claiming the FIA World Endurance Championship title alongside Sebastien Buemi and Kazuki Nakajima.
Alonso also made his debut in the Dakar Rally earlier this year for Toyota, as well as racing in the Indianapolis 500, but will shift attention back to F1 with Renault from next year.
The Spaniard is not the first driver to make a return to F1 after time out trying different series. Kimi Raikkonen did the same after leaving Ferrari in 2009, sampling rallying and NASCAR before returning to F1 for 2012.
2009 world champion Button – who was Alonso's team-mate at McLaren in 2015 – felt the time away from F1 would have done Alonso some good in a similar way to Raikkonen.
PLUS: Why Button's motorsport journey is far from over
"[Raikkonen] got away from F1 and spent a few years away, and realised how good F1 is," Button told Autosport.
"That's why they go back, and that's why Fernando is going back. It definitely helped him and Fernando will come back a better driver as well I think.
"Whether he's more skilled as a racing driver, or if it's the way he works with the team, I think he's going to be very different.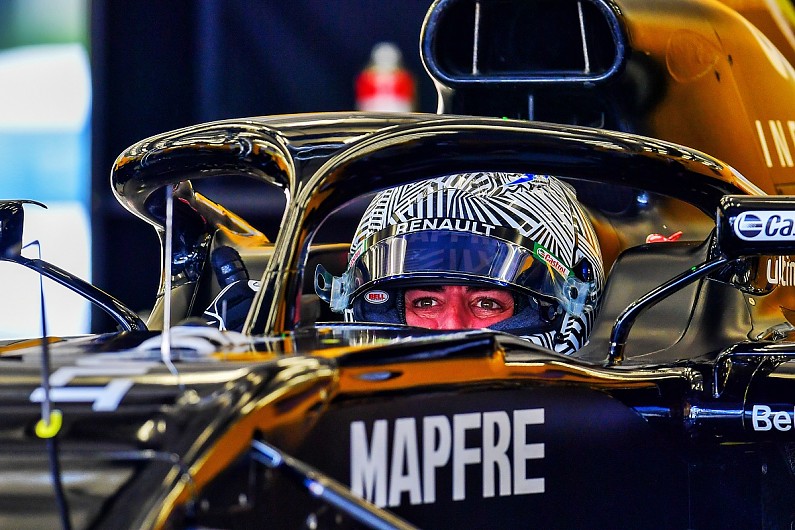 "It will be interesting to see, because the Fernando from four years ago or three years ago, you wouldn't want in your team.
"But now I think he's much more of a team player, and understands that it is necessary to succeed."
Button retired from F1 at the end of the 2016 season, and bar a one-off appearance at the Monaco Grand Prix in 2017, has since focused on sportscar racing.
Button made his 24 Hours of Le Mans debut in 2018 and won that year's Super GT title, and made his debut in British GT for his eponymous Jenson Team Rocket RJN team at Silverstone earlier this month.
Asked if he ever wished he had raced in F1 longer, Button said: "It's a funny one, because I look at F1 now and think, 'I wish I'd done a couple more years'.
"But it's easy looking back and saying that, you forget that I gave so much to the sport, I spent 17 years racing in it and I was just really tired at the end of it, and mentally just drained.
"I needed to get out. At the end of 2014, I said to my mates, 'I'm going to retire, I've had enough'. And they said, 'no, no, no, just do one more year'. Okay, so end of 2015, I had a good year but I thought, 'no, I want to get out'. They said, 'no, just one more year'.
"2016, halfway through the year, it was game over and that's when I knew it was the right time because, before the end of the year I had already decided it was too much.
"It was the right time to retire. Should I have gone back and done a year or two? Maybe, but I've had so much fun racing in Japan. It was a lot more relaxed and more fun."
Autosport has produced a standalone special magazine to celebrate our 70th birthday. All current print subscribers will receive a copy for free. To pre-order your copy of the 196-page Autosport 70th Anniversary issue, please go to: autosport.com/autosport70th
[ad_2]

Source link