https://speed.clothing/wp-content/uploads/2020/12/GPBox-Rectangle-Pictures-2.jpg

Supercars rookie Will Brown says he's expecting to hit the ground running on his full-time graduation to Australian Supercars as part of an all-new Erebus Motorsport lineup next year.
The 22-year-old, who finished runner-up in the Super2 Series in 2020 after winning the inaugural TCR Australia title in 2019, will make a long-awaited step up to the main game next season as Erebus makes good on a promise of a promotion made mid-way through last year.
He'll effectively replace Dick Johnson Racing-bound Anton De Pasquale and form part of an all-new lineup at the squad, with David Reynolds set to join Kelly Racing after being released from his 10-year contract.
Brown's promotion comes after a three-year stint as an endurance co-driver with the team, two alongside De Pasquale and one partnering Reynolds.
That prior experience is something Brown says will be a "massive advantage" when his rookie full-time campaign kicks off next February.
"It's really exciting," he said. "It's been a lengthy wait and although I've been under contract for a year, it still hasn't settled in.
"It's been such a bizarre year so it will definitely kick in when we arrive at Bathurst for our first race [next year].
"I've been with Erebus for the last three years, so I don't believe there's any transition time in getting to know the team or how they work.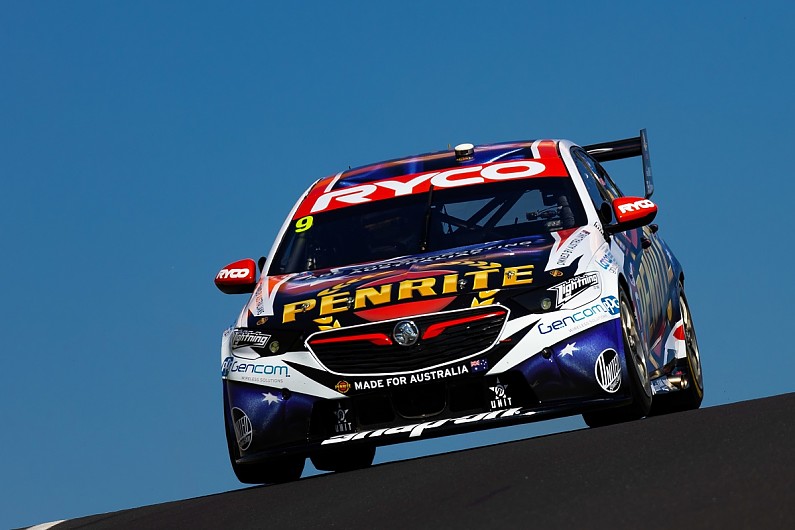 "I know how Erebus operate, and I also know the car and its characteristics having driven it for a while now.
"It's definitely a massive advantage and I think it puts me ahead of where a rookie would otherwise be if they were to sign to a new team.
"It's just about me getting the most out of the car and making the transition from Super2 to main game with things like the longer races."
Brodie Kostecki, who made his Supercars debut as De Pasquale's co-driver at the 2020 Bathurst 1000, is rumoured to be the team's preferred replacement for Reynolds as part of a shake-up at the team, with lead engineers Alistair McVean and Mirko De Rosa also departing.
Klimenko took to Facebook today to respond to Reynolds' exit, labelling the outcome a "shame" and wishing the 2017 Bathurst 1000 winner well for his future.
"I can't go into the details, as they are private, but I can say that I was completely turned around through this whole process," Klimenko wrote.
"But, as I have said, we all do what we have to for ourselves and our family or business.
"It was a shame that things turned out the way they did, it was not one person's fault or one person's actions that brought this on.
"I can only wish Dave a healthy and happy future, and thank my team, for being the most amazing group of guys and girls who have gone through it all this year.
"You can not go forward when a few people don't row in the same direction, and I hope that we have now put the right people, with their hearts in the right place, to get that boat over the finishing line."
The Autosport 70 special, celebrating the best of motorsport, is no longer available to buy online, but is available to new magazine subscribers. To subscribe, please go to: autosportmedia.com