[ad_1]

While present day Formula 1 weighs up the future direction of its power units, the series will be certain to avoid similar fury the 1961 engine proposals triggered, as reported by Autosport in an article published on 7 November 1958
When guests went to the R.A.C. on 29th October for the presentations to world champion Mike Hawthorn, and constructors Tony Vandervell and Charles Cooper, little did they know that a bombshell was to be dropped which threatens to blow Grand Prix racing right out of the circuits altogether. The decision of a group of men, who appear to be completely out of touch with motor racing, is that from January 1961, Formula 1 will be limited to un-supercharged machines of not more than 1,500cc, not weighing less than 500kgs.
In order to arrive at this ridiculous decision, members of the Commission Sportive Internationale deliberated for many hours, calling in drivers such as Maurice Trintignant, Mike Hawthorn and Stirling Moss, and constructors Tony Vandervell and John Cooper. The advice of these experts was completely disregarded and, owing to the support of delegates from countries which neither build nor organise formula races, the proposal to make it a 1.5-litre formula was adopted.
When Pat Gregory, the RAC press officer, made the announcement on behalf of CSI president M. Perouse, it was greeted with a storm of jeers and catcalls. Normally staid gentlemen reddened with anger, the Italian delegate, Count Lurani, shouted: "This was certainly not supported by the Italians!"
The scenes that followed have never before been witnessed within the august portals of the Royal Automobile Club. A gesticulating crowd surrounded M. Perouse, bombarding him with questions. Chaos reigned; the president tried to answer as best he could, but eventually the meeting broke up in disorder.
Racing drivers such as Hawthorn, Moss, Roy Salvadori, Jack Brabham and Graham Hill were shocked to the core; entrants Vandervell, Cooper, Colin Chapman and Rob Walker could scarcely believe that such an outrageous thing had happened; press representatives wholeheartedly agreed that it spelled the end of Grand Prix racing as a spectacle.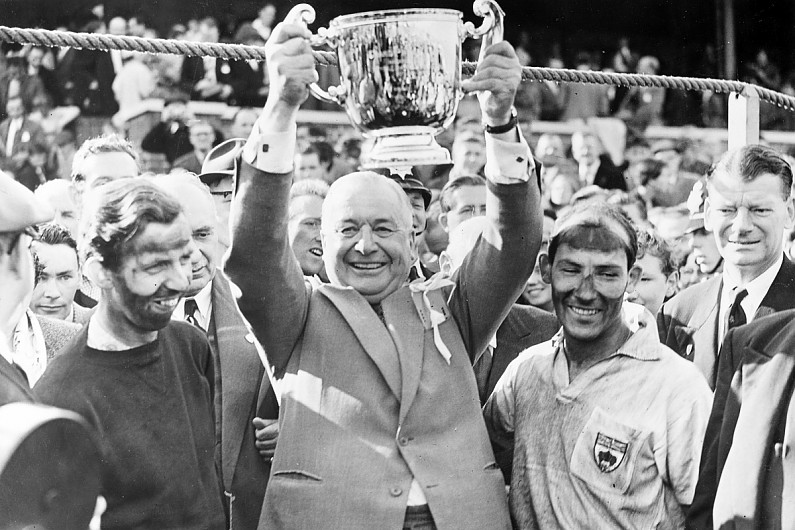 There is a story going round that a camel is a horse designed by the FIA. Few will disagree that this sums up the position entirely. It is difficult to envisage anyone other than lorry manufacturers attempting to construct a type of machine which bears no relation to a Grand Prix car.
There would certainly be no lack of drivers for a "1500" weighing over half a ton, but none of the star men would think it worth their while to exert their skill in machines which cannot possibly be made to go faster than a present-day F2 Cooper (pictured below at the 1958 German GP, with Bruce McLaren at the wheel) or Lotus.
The crowds which flock to the grandes epreuves will never come to watch the pathetic sight of small-capacity machines dragging along totally unnecessary weight at speeds which are likely to be exceeded by GT cars of even smaller engine capacity. Not only that, but the things have to be equipped with starter motors and roll bars.
It is proposed that for races between USA and Europe, a three-litre limit should be adopted. If France refuses to have anything other than 1,500cc Grands Prix, then that country could be ignored altogether, leaving other countries to organise events to the three-litre formula
It is incredible that, in this day and age, a majority should be controlled by a minority. Wilfrid Andrews, during the presentations, stated that the CSI would doubtless have made their deliberations in a democratic way. Well, then, if this is democracy… I ask you?
Earl Howe and the members of the RAC Competitions Committee did not agree one whit with the new formula, but Great Britain possesses only one vote, exactly the same as more or less disinterested delegates whose countries contribute absolutely nothing to motoring sport. That France, a country without a single decent racing car, and nothing in the way of sportscars, should be able to influence the CSI owing to the support of non-racing countries, is a complete and utter disgrace.
There is, however, one ray of hope. It is proposed that for races between USA and Europe, a three-litre limit should be adopted. If France refuses to have anything other than 1,500cc Grands Prix, then that country could be ignored altogether, leaving other countries to organise events to the three-litre formula.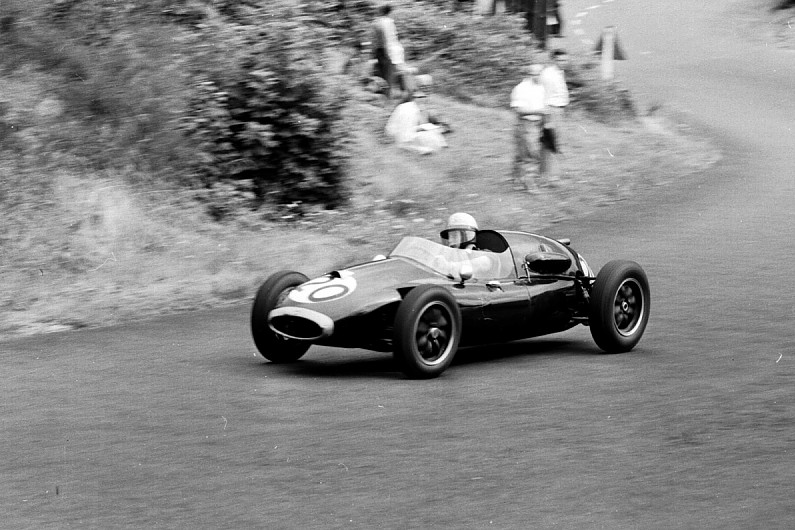 This would have tremendous repercussions in France generally. Even sportscar manufacturers would tend to support the GP people, and classic events such as Le Mans might disappear altogether, for who in the right mind would go to the Sarthe to watch a flock of blue-painted "tiddlers" circulating?
PLUS: When a breakaway series tried and failed to usurp F1
It is obvious that the delegates who supported this decision cannot regard Grand Prix racing in its true perspective. It is the highest form of automobile engineering possible, and with powerful, fast cars, produces the greatest spectacle in modern sport. It offers a challenge to the skill and ingenuity of designers and constructors, who could possibly overcome the restrictions set by the 1961 formula, but would be woefully handicapped by producing machines which no one would wish to watch racing.
As regards to the actual conference, a letter was read from Enzo Ferrari, expressing his regrets at being unable to attend. He did, however, send a rather lengthy letter setting out his proposals, amongst which were that GP cars should, as well as sportscars, run on 96/100 octane fuel, as obtainable from pumps. He did not favour a 1,500cc formula, but might support a two-litre one – a limit which he thought might also be applicable to sportscars in the world championship series.
Great Britain and Italy voted for the continuance of the present formula for an extra year – completely against a 1,500cc one. The USA favoured three-litres, and ultimately abstained from the final vote. France proposed the new 1,500cc formula, and received unexpected support from Germany. This was backed by Holland, Belgium and Monte Carlo; Sweden, Switzerland and Mexico not being represented. Thus there was a five to two majority for the 1.5-litre formula.
Germany appears to have been influenced by Porsche and Borgward, Mercedes-Benz surely could not have been co-conspirators. At any rate, there was a secret meeting in Stuttgart some days before the RAC conference, to discuss the future of German-built GP machines.
In Great Britain and Italy the reaction to the CSI findings has been one of dismay, Vandervell was rendered speechless, and the Owen Organisation could not visualise BRM entering the field. The weight limit had its most severe critics in Cooper and Lotus: Hawthorn and Moss were completely against the 1.5-litre category, emphasising that it might lead to less safety, as well as providing most tedious racing. In Italy, Enzo Ferrari (below) stated that he would not support the class.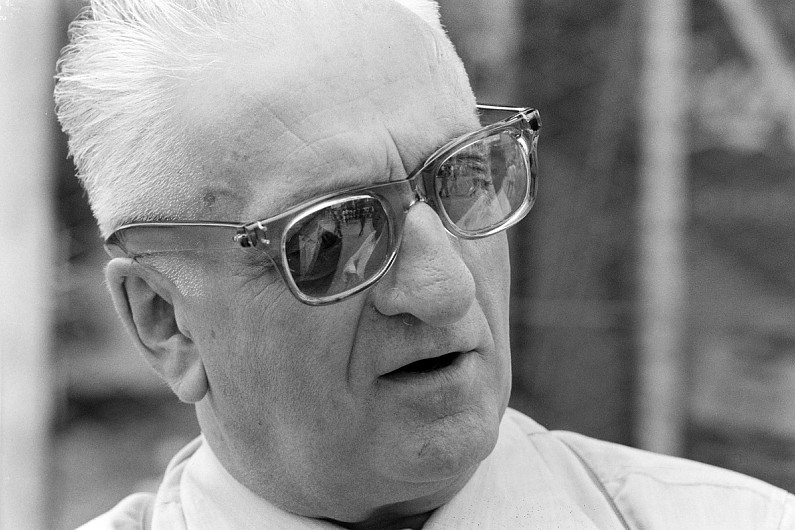 Nevertheless, the most important announcement came unofficially from Dennis Druitt from BP. He said that the new formula was completely unacceptable, and that he could not possibly justify a recommendation to British Petroleum to support it.
Other representatives of the fuel companies seem to share Mr Druitt's opinion, as do many of the senior executives. Without the support of the oil companies, directly or indirectly, Grand Prix racing would have great difficulty in surviving as a major motor sporting activity. Surely the FIA must realise this!
The final formula was approved as follows:
Formula 1 1961
1. Cylinder capacity: maximum 1,500cc, minimum 1,300cc. No superchargers.
2. Incorporation of roll bar.
3. Automatic starters.
"We have no thought or intention of build a 1.5-litre car, as this would not be in line with our present engineering policy and would not, in my view, be for the ultimate good of motor racing" David Brown, Aston Martin
4. Dual braking system. Normal on four wheels, plus independent operation on front wheels.
5. No addition of lubricant during a race.
6. Open cockpits and wheels.
7. Minimum weight of 500kgs, with fuel.
8. Fuel tank to be constructed of a safety material to be decided later.
Post Scripts…
David Brown has no intention of building a 1,500cc machine and the decision may lead to the abandonment of [Aston Martin's] new GP car. Mercedes-Benz believe that the new formula will not produce technical advances and it will certainly not persuade them to re-enter racing. Organisers in France are dismayed at the prospect of small capacity GP events. The Italians feel sure that the formula will lead to the demise of Grand Prix racing.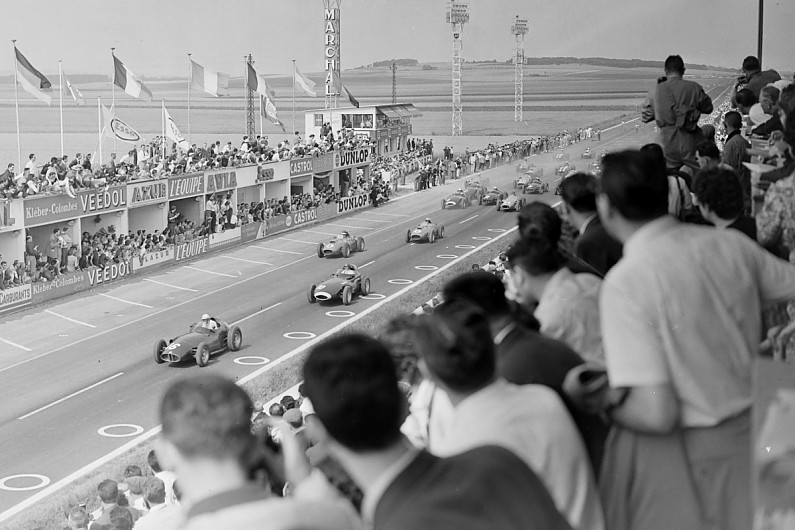 Almost the sole welcome for the 1961 formula comes from Porsche. Fritz Von Hanstein declares that it opens up new horizons for the marque. Borgward have likewise expressed approval.
Following the FIA's announcement of the new formula, David Brown issued the following statement: "In view of the extraordinary decision reached at last night's meeting of the CSI in London, the whole question of Aston Martin's participation in Formula 1 racing now and in the future must come up for reconsideration.
"We have no thought or intention of build a 1.5-litre car, as this would not be in line with our present engineering policy and would not, in my view, be for the ultimate good of motor racing.
"It does appear to me to be an extraordinary situation when decisions of this kind can be reached in complete opposition to the views of the only countries interested in building racing cars."
2020 vision
By Kevin Turner
Autosport's position softened considerably over the next two years, but many of the British teams remained unhappy.
While Ferrari and Porsche ran cars in F2 in 1960 to the same basic regulations in preparation for the switch to 1500cc F1, Cooper, Lotus and BRM set the pace in the final year of the 2.5-litre era.
The British contingent also helped launch the Intercontinental Formula for 1961 to continue with the older, more powerful cars. Five races were held, but it was clear that the new F1, with a slightly reduced minimum weight than initially suggested, was here to stay.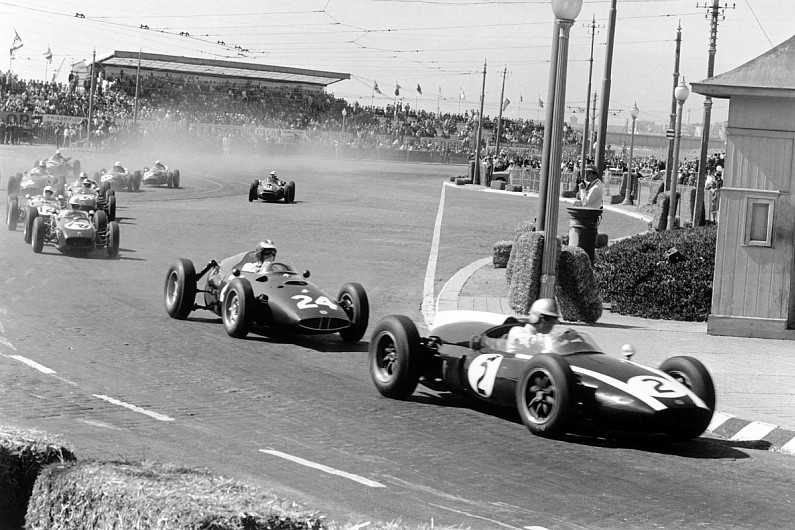 Neither BRM or Climax, which provided the engines for Lotus and Cooper (among others), had suitable powerplants for the start of the 1961 F1 season and Ferrari dominated. The 156 'Sharknose' would win all the races it entered, apart from two virtuoso Lotus drives by Moss at Monaco and the Nurburgring.
PLUS: The story behind Ferrari's dominant 'shark'
Ferrari meanwhile took its first constructors' title and Phil Hill was drivers' champion after main title rival Wolfgang von Trips and 15 spectators were killed in the Italian Grand Prix.
With V8 power sorted for 1962, Lotus and BRM quickly overtook Ferrari, with Jim Clark and Graham Hill fighting it out for the title. The cars were soon quicker than their predecessors, helped by such innovations as Colin Chapman's work with monocoque chassis on his Lotus 25.
Although big sportscars would prove faster than F1 at certain venues, the 1500cc formula provided some fine racing before being replaced by three-litre rules in 1966.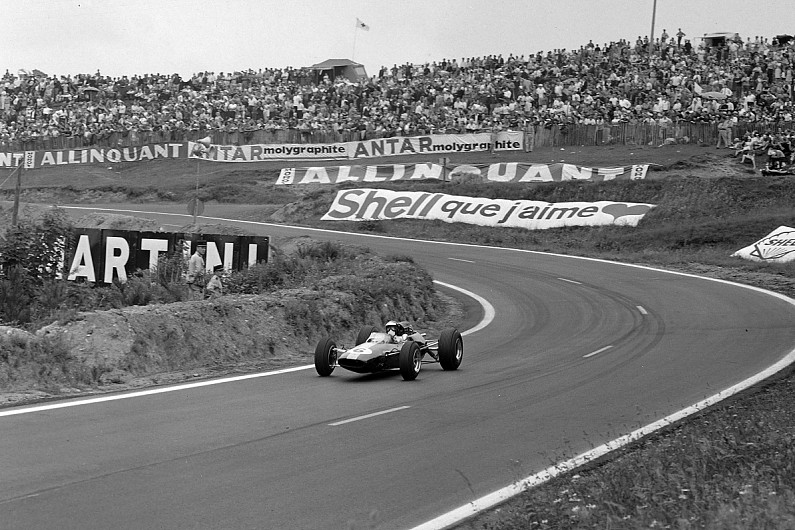 [ad_2]

Source link