https://speed.clothing/wp-content/uploads/2020/12/GPBox-Rectangle-Pictures-2.jpg

Aston Martin Formula 1 chief Otmar Szafnauer is confident the team can "make racing fun again" for Sebastian Vettel following his winter switch from Ferrari.
Four-time world champion Vettel was left without a seat for the 2021 season after Ferrari opted against offering him a new contract, signing Carlos Sainz Jr as his replacement.
Ahead of its rebrand as Aston Martin, the Racing Point squad swooped to sign Vettel on a multi-year deal, replacing Sergio Perez.
Vettel recently made his first visit to the Aston Martin F1 team factory to complete a seat fitting and begin to get to know his new engineers and crew.
The move for Vettel came off the back of a miserable final season for Ferrari that saw him record just one podium finish, and slump to 13th place in the championship.
Aston Martin team principal Szafnauer said that Vettel remained as motivated as ever to succeed in F1, and was confident the new environment could help bring out the best in the German driver.
"He's as motivated as he's ever been, very much so," Szafnauer said in an interview with German broadcaster RTL.
"He's been inquisitive, he asks a lot of questions of us. He compares to how we operate and work and go about our jobs here to what he's worked with in the past.
"He will definitely help us understanding the areas where other teams that have won world championships do it better or different than we do, and he will help us improve those areas.
"We operate differently here, and we treat our drivers differently from the places he's come from. For sure, we will make racing fun for him again, which is what he wanted.
"I am very confident that we will get him to his best level that he can be. At 33 years old, you don't forget how to drive a racing car fast.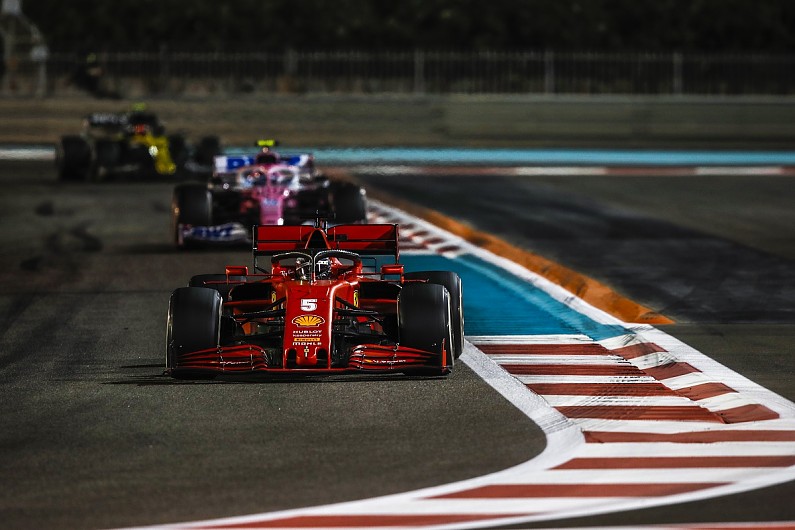 "He will prove to the world that in the right environment, with the right motivation, and the fun in racing coming back, he'll do a great job."
Vettel will race alongside Lance Stroll, who scored two podiums last year and picked up his maiden pole position at the Turkish Grand Prix.
While Szafnauer was confident Stroll would learn from Vettel, he was confident the young Canadian would push his more experienced team-mate, helping bring out the best in both drivers.
"He will learn from Sebastian, but it's not going to be easy for Sebastian," Szafnauer said.
"Lance is really, really fast. He shows that in the wet too.
"The thing that I like the most about our drivers in the past is they worked really, really well together. I expect Lance and Seb to do the same, and be team-mates first, and then competitors against each other second.
"They will learn from each other, and that will drive the team forward."
Szafnauer also hinted that Nico Hulkenberg, who made three race weekend appearances for Racing Point last year as a stand in for both Stroll and Perez, could be in line for a role of some sort with the team.
"There's nothing to announce yet, but watch this space," Szafnauer said.
"We're close with Nico, and we're in discussions with him. That would be great for us all."