[ad_1]

Usually, whenever I commentate for any Sim Racing championship, I make it a habit not to dig up too much data about each driver. This is essentially just a way to get rid of any existing prejudices attached with their accomplishments and I find it to be a good way to let you begin from a clean slate and be objective about things.
Who is Alexander Thiebe?
In the same way, when reading the entry list for the PorscheSport Carrera Cup by SimPower, Alexander Thiebe's name caught my attention. I had heard of him in the Porsche eSports SuperCup, he drove for Team Redline, the same team which houses real-world icons like Max Verstappen and Lando Norris and Sim Racing stalwarts like Maximillian Bennecke, the only man ever to hit a 10 and 11k iRating and he had the iRating amongst the competition!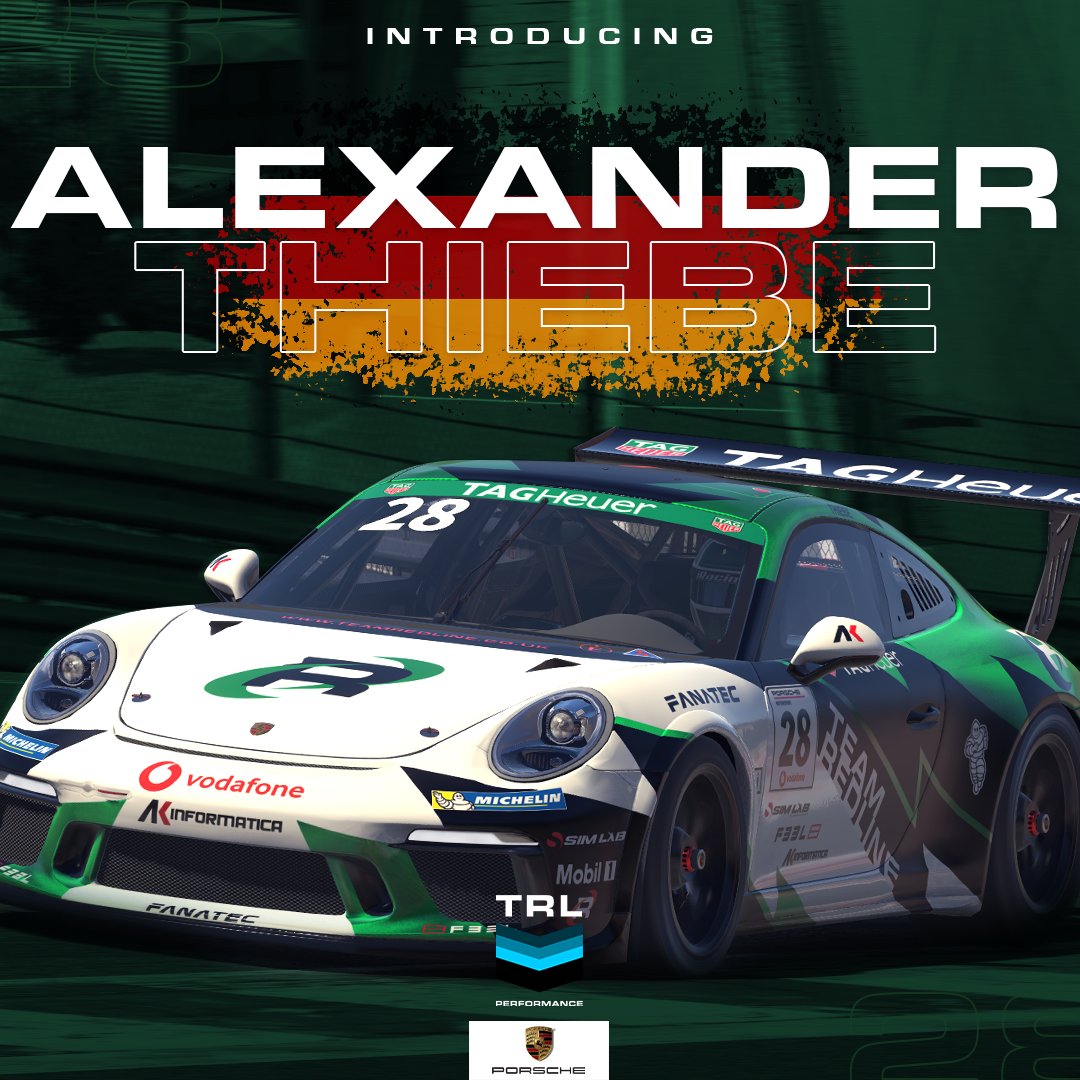 Nevertheless, I stuck to the process and said to myself, "Have a look at the races and don't let the stats make up your mind." As the season transpired and the dominant performances followed, my mind was clear: this man right here is something special!


So, what was the next step? A great urge of curiosity shot up within me as he sealed the inaugural PorscheSport Carrera Cup Championship in the final round at Zandvoort; he seemed very calm and focused in the post-race interviews, but what was Alexander Thiebe really like? What has his journey been and what makes him so quick?
To answer these questions, I recently caught up with Alexander and learnt a few very fascinating things about Team Redline's ace!
The man 
Contrary to popular belief, Thiebe isn't the world's fastest physiotherapist! Instead, outside of Sim Racing, he works full-time as a Personal Trainer and Studio Manager during the day! Teaching is something that comes naturally to him, which also explains why he is a Driver Coach and Set Up creator for PureDriving School.
His motto? Well, it's quite simple! 
'Just full f*****g send it!'

Classic.
The journey
Alexander Thiebe has come a long way in sim racing. From racing on the good old Gran Tourismo 5 on PS3 with the iconic Logitech G25 wheel, he transitioned to the GT Sport Academy, but his young age held him back from participating in it. Not deterred, Thiebe often impressed in the pre-qualifiers, being quick enough to make it into the pool of selected drivers and the next step was transitioning to the big ESL events!
A self made driver who never took a single coaching lesson on how to drive or set up a car, Thiebe naturally seeked more competition and moved onto the big leagues iRacing. "I saved up some money, got a PC and thought 'Let's kick these asses!'," he exclaimed about this part of his Sim Racing journey.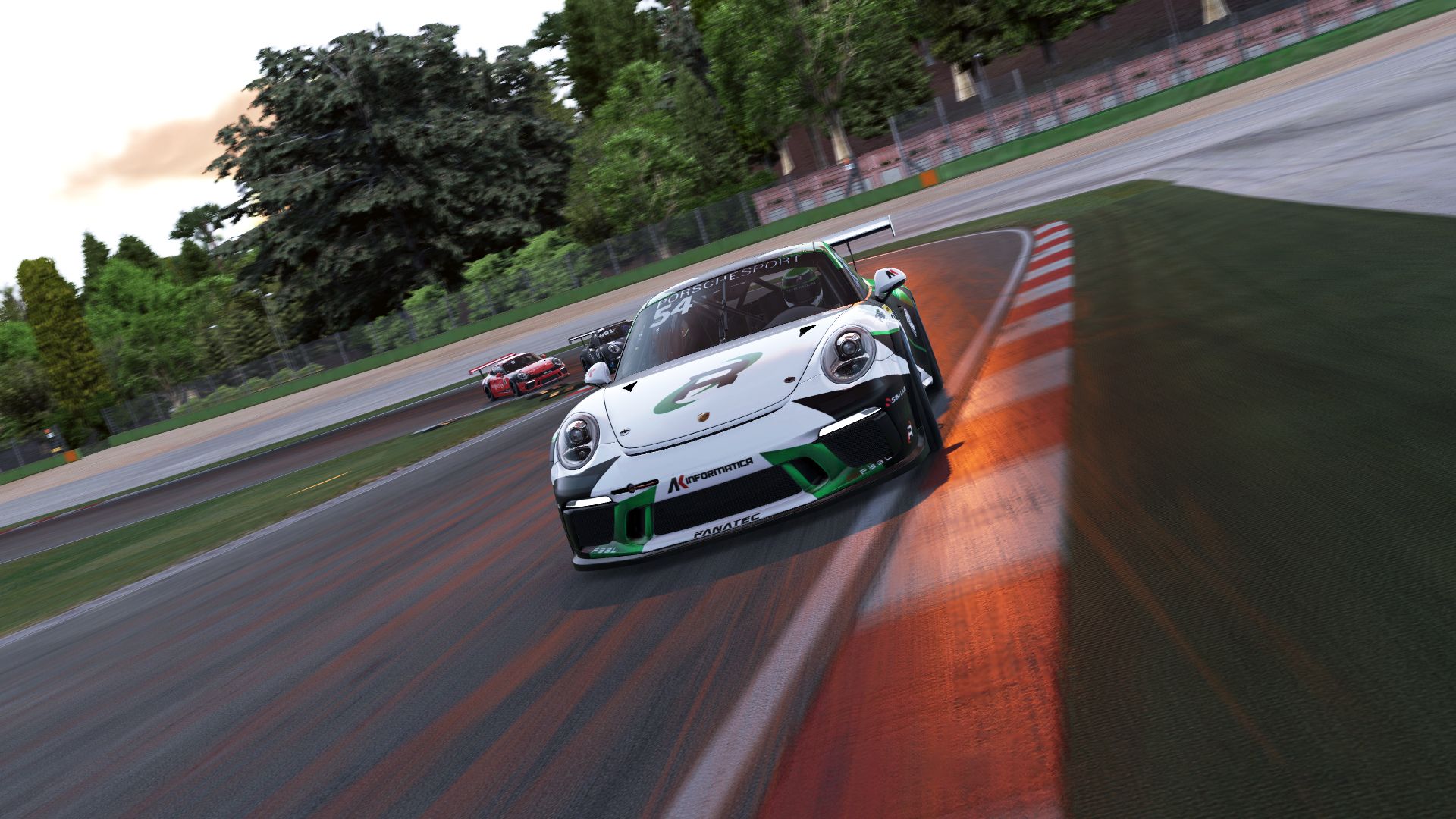 And asses he did kick! While getting used to the dynamics of iRacing, Thiebe took part in the iRacing GT3 World Championship for the first time in 2017, bagging a few finishes outside the Top 10 in the huge grid. However, once the transition phase from Gran Tourismo and Project Cars to iRacing was complete, the success soon followed.
Alexander was then scouted by Pure Racing Team, where amongst winning a wide variety of races, he was also asked to assist the Team Redline entry of Max Verstappen, Lando Norris and Maximillian Bennecke for the iRacing special endurance events. Soon after, one thing led to another and after being extremely impressed with their work, Thiebe, along with several of his Pure Racing Teamcolleagues were then absorbed into Team Redline!
Racing was always in the DNA for Alexander. Back when he was a teenager, Thiebe competed in Germany's National Karting Championships for two years and continuously raised eyebrows as the series toured the biggest road racing circuits in Germany. Sadly, as with many before him and many to follow, the funds dried up and the only way ahead was Sim Racing.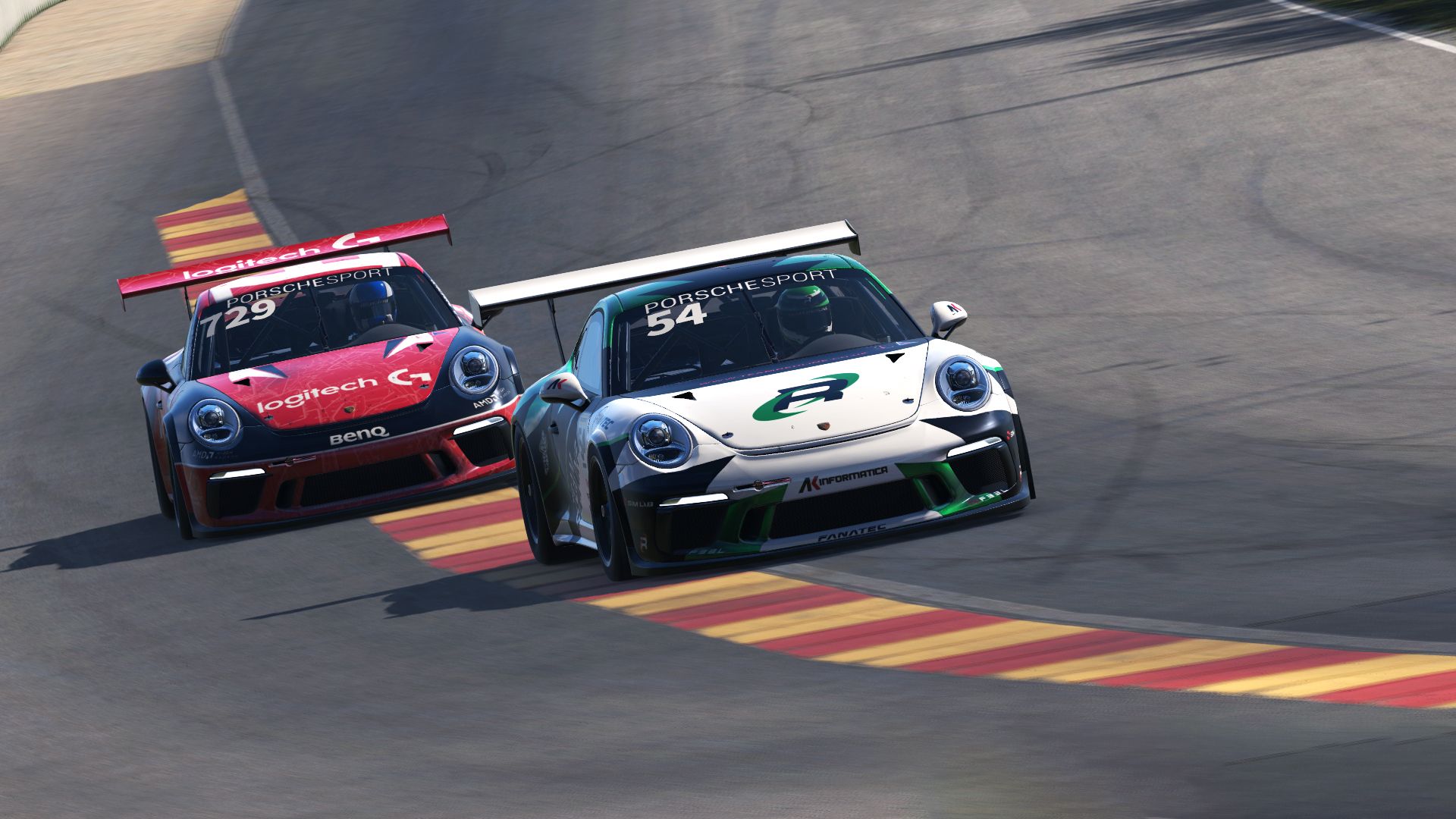 Thankfully, this is where he excelled.
The style
In many ways, Alexander Thiebe is a classic racing driver. He hates understeer, loves oversteer and knows exactly how not to lose a lot of time while going sideways, loves the intricacies of each car and has a knack of experimenting and finding out just the right set-up to suit his aggressive driving style.
However, this is where Alexander splits out from the rest; he loves to dominate. For him, being far superior than the pack is a sign of supremacy and that you had a race with no mistakes. Battling is fun, but not as much as obliterating the field. Doing so when surrounded by a field of immensely strong drivers is quite the challenge, but Alexander's preparation gets the job done for him.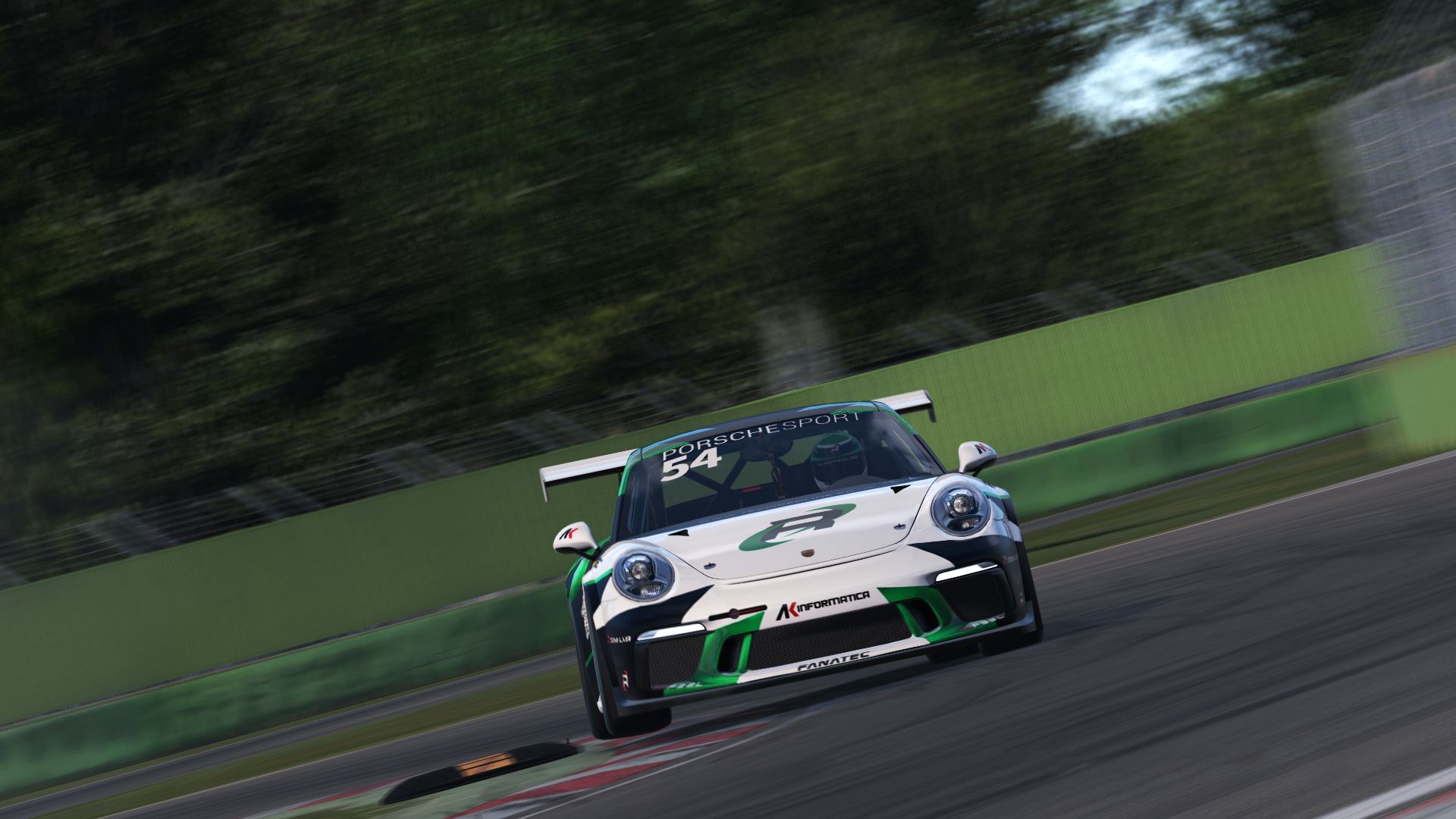 Before every race, Alexander makes sure to spend over 20 hours practicing the car and the circuit, even with his immensely time consuming day job. Great attention is paid to observing and understanding his driving, picking out the good habits, the bad ones and working on them with academic detail. "You have to watch replays and know what you are doing right and wrong. Just driving and driving is not enough," said Alexander.
Team Redline and the road ahead
Furthermore, Alexander Thiebe feeds off the excitement and energy to translate the preparation into results. "Its impossible to be relaxed; there's a lot of pressure and high expectations which is mainly coming from myself. With limited practice these days, there is a lot of pressure before every race. It would be great to be more relaxed before the races if I had more resources but there is a lot of motivation to do better," he said.


Interestingly enough, Thiebe's team, Team Redline also operate with a very similar approach of pushing yourself to the limit. Self motivation is something that comes naturally to Thiebe and the team and with the targets in hand, that is an absolute must.


At last, what is the next big target? 
The next thing in store for Alexander Thiebe is the forthcoming season of the Tag Heuer Porsche eSports SuperCup which begins in January along with the special iRacing endurance events such as the Spa 24 Hours, Daytona 24 Hours, Sebring 12 Hours, Le Mans 24 Hours and others with Team Redline on the cards.


From what I have seen, there is every reason to be excited about what Alexander Thiebe does next! A long and fun road lies ahead…
Follow Alexander Thiebe Here:
Twitter: https://twitter.com/AlexThiebe


[ad_2]

Source link