https://speed.clothing/wp-content/uploads/2020/12/GPBox-Rectangle-Pictures-2.jpg

Acura will join the new LMDh prototype category in the IMSA SportsCar Championship in North America from 2023.
The Honda brand has firmed up its commitment to continue in the top flight of the IMSA series when LMDh replaces the current Daytona Prototype international class in two years' time.
It signalled an intent to develop an LMP2-based LMDh hybrid last September when it unveiled the Wayne Taylor Racing and Meyer Shank as its teams for its IMSA assault in 2021 with the ORECA-based ARX-05 DPi.
A short statement released on Tuesday read: "Acura Motorsports today confirmed it will continue to compete in the top category of the IMSA SportsCar Championship in 2023 under the new LMDh format."
The announcement means that three manufacturers have now committed to a category that will allow the same cars to race in both IMSA and the World Endurance Championship, which includes the Le Mans 24 Hours.
Acura has joined Audi and Porsche, which respectively announced their plans in November and December of 2020.
IMSA boss John Doonan welcomed the news for Acura.
"Acura has an outstanding record of success in prototype racing, which I experienced as a race fan from a young age and as a competitor in recent years," he said.
"On behalf of IMSA, I am proud to continue working with Acura as we work collectively to continue building our sport."
Ted Klaus, then boss of Honda Performance Development in California, described the opportunity to race hybrid machinery in the IMSA series as "super-exciting" back in September.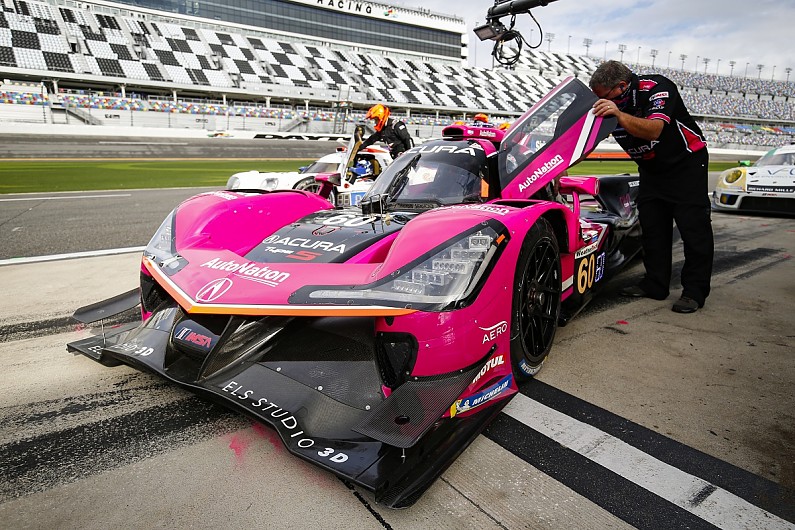 Klaus, who retired from HPD at the end of last year, added: "It will bring in fresh ideas and fresh sponsorship — the hybrid era is going to be big."
He explained that Acura and HPD were unable to make a firm commitment at that time because the final rulebook had yet to be released.
The contracts with WTR and the Shank squads, which have taken over as Acura's representatives in DPi from Penske, were described as long-term on the announcement of the teams, but WTR boss Wayne Taylor has since revealed that he has a three-year deal with HPD.
That will take the team, which has won three of the past four Daytona 24 Hours for Cadillac, into the first season of the new era.
Taylor has stated that Acura's long-term commitment to North American sportscar racing was one of the reasons he ended his relationship with Cadillac parent General Motors, which stretches back more than 30 years.
He has also outlined an intent to take his team to the Le Mans 24 Hours WEC round with an LMDh car in the future.
"I've said all along that I want to do LMDh and I want to take one of those cars to Le Mans," he told Autosport.
"It's the one big race I haven't won — I want to be there in LMDh."
What is unclear is whether Acura would offer support to teams wanting to take its machinery to the blue riband round of the WEC.
Acura is centred on North American markets rather than being a global brand and has no presence in Europe.